Funny thing about this shoot was this was the first time I had actually met the owner in person, I mean properly met the guy. Him and some of the other local Subie owners were at a recent car show that I was covering that you guys can go back and check out (EF Edition 1 Show and Shine). I actually talked to my buddy Tab about Ryans Sti, part 1 of our double feature, and got a bit more info on it since shes a social butterfly and knows everyone. Kidding about the social butterfly part- but you tend to meet a lot of people when you are the founder of the largest import group here in the valley (shameless plug, Rgv4cyl.net). That and she also was a previous Subie owner and she knows what we look for here when we feature a car, after doing some lurking I saw Johnny's 2015 and liked how both of these cars complimented each other and thought, hey…we haven't done a back to back feature yet. So here we are – part two!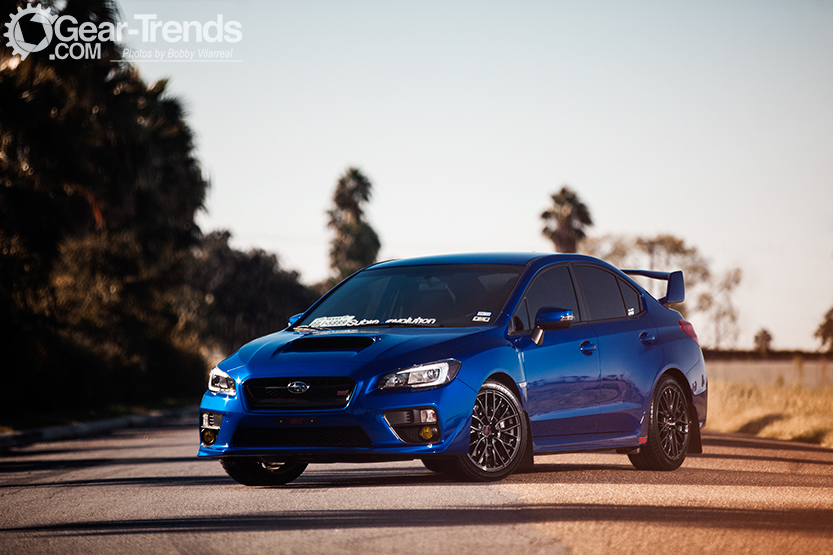 Ryan and I were waiting for Johnny to show up to the shooting location and we started talking about the cars a bit. He mentioned some of the other local owners and what they were doing with theirs, plans for builds and more power, you know the typical car guy stuff. He also talked a bit about the group they started – "Pleiades Legion" – which consisted of only Subaru owners. And it wasn't til a few minutes ago while I was on the phone talking about what I'm going to write about that it hit me. I make such a strong case about appreciating all makes and models of cars, except for those bozuko cars…honestly I just don't get it. I'm a fan of imports, euros, domestics, I've owned more Hondas' than I care to remember but that doesn't mean I'm a "fanboy" and will only acknowledge other Hondas. Also note that the last Honda we featured was in March of 2013 – that's cause it was while I was in Austin, yes…we promise you local Honda guys we'll have you up on here this coming year! But the more I started thinking about what Johnny and Ryan were a part of, the more I started seeing the importance of really grouping together with other enthusiasts who are not only like-minded, but are pretty much all driving the same make and model.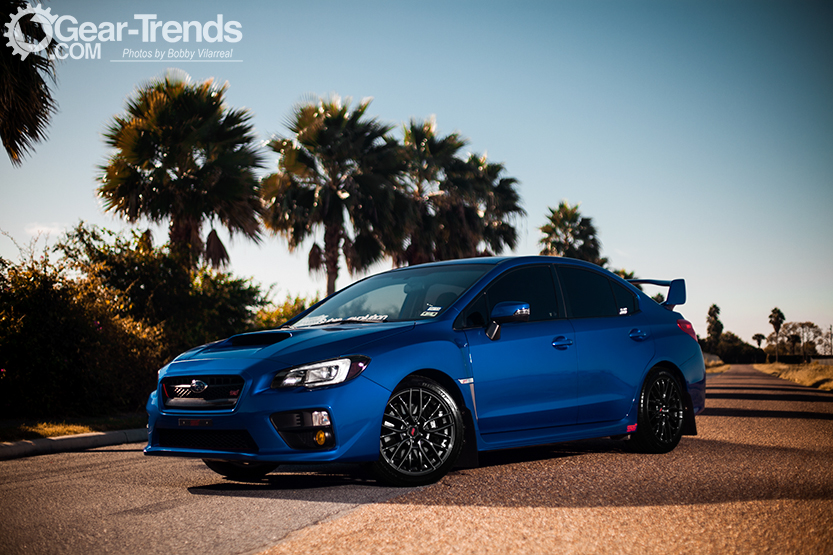 Johnny's STi caught my eye because I have a thing for cars with paint that really pops, and it helped that this thing could really get up and move. When you're doing rolling shots of two cars making some good power things are bound to get a little fun – and man Mexico's streets were great for such the occasion! In all seriousness though, although the car seems like a mild mannered "fun" daily – this car can be anything but that when the hammer drops. With some great performance upgrades and some help from the guys over at JMS, this Subie will get you where you need to go and then some- and you can bet it'll also get you there comfortably with those Feal Coilovers doing some work. Cosmetically the car remains to stay towards the conservative side with just a few minor changes to the appearance, but there is nothing wrong with keeping things looking clean and going fast.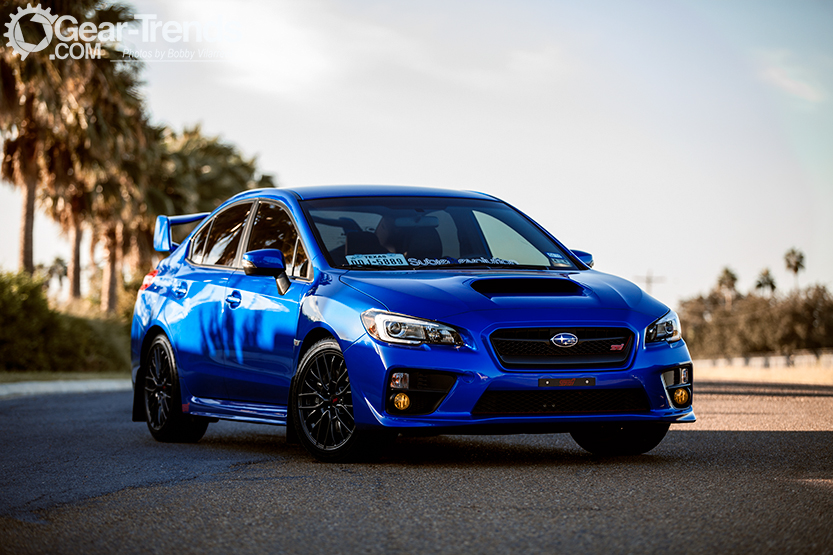 Now I haven't been brainwashed into only talking to those who own Civics- come on now. I still think people need to see beyond what they drive and learn to appreciate what everyone else has a passion for – however getting involved with a group of people who only know about the same car I am driving would have its benefits. Me personally, I'm not into crews/clubs/teams, whatever you want to call them – hell, I too am a social butterfly and I like that freedom of being able to talk to group A, group B, and so on without having any type of negative affects. I don't hate people that are in them, its just not for me- however I do know people can get more done, and really dial in their cars if they are around people who only deal with the same type of cars they are driving. Now some things will carry over universally – we all know about intakes, headers, and exhaust – but if a Honda guy says "my intake is 2.75" and performs great, you should go with that on your WRX"….exaggerated but you see what I'm getting at. Now there are forums you can join, sure- but nothing compares to actually interacting with people who are more tuned into what you are driving and what they know about them.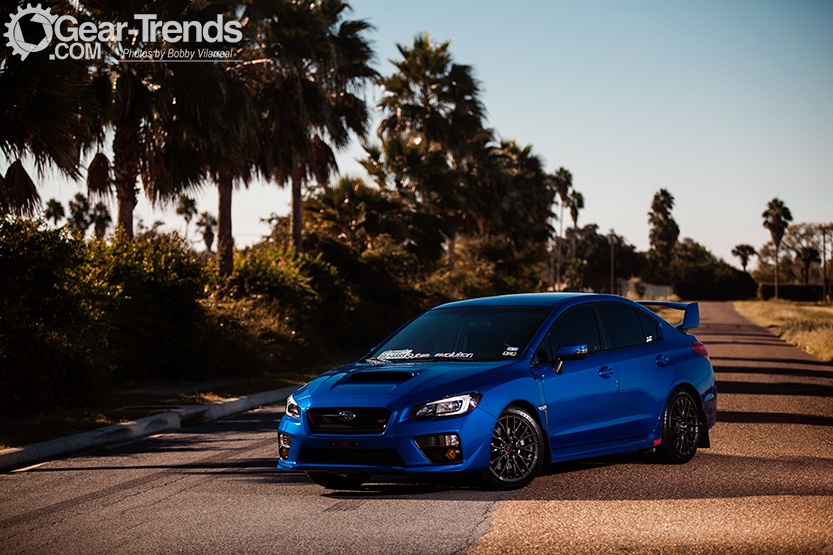 When I started writing this out I wasn't sure if this would be the last feature of the year, yes- I'll try to be more organized next year – and possibly keep a steady schedule with these things! But I'm thinking with the holidays coming up and all that this very well will be the last feature of 2014. We had some fun articles this year which included features and a few events here and there, and although I keep promising to deliver more- there is only so much we can do here. This year we'd like to try and get more involvement from you, yes the readers! If you hear about a car show coming up in the area shoot us a message and give us some info. If you're in a car club (or whatever you kids are calling them these days) and have a few cars in there that would be great candidates, drop a line and we'll get to talking. We can only do so much by word of mouth and going to the few events we do hear of (which generally are import/euro based events – hey, its what we're involved in). I'd like to try and get more event coverage going, reach out to the domestic guys because who doesn't love some high horsepower V8s? You can sign up to our blog and leave comments, you can find us on Facebook, add us and talk to us there, this coming year we would really love more input from you all as to what you want more of.
We would also like to thank the following guys who without you we wouldn't have had such great cars to feature. Thank you for building some great rides, shared stories, and gave us the opportunity to photograph what you've been able to create.
Derrick Avila's 93 RX7
Victor Espinoza's 03 MK4 GTI
Gustavo Gutierrez's 95′ GMC
Brian Guerrero's 05 Colorado Z71
Wally Alaniz's 85′ Grand National
Jose Islas's 05′ Colorado Extreme
Ryan Bethune's 04′ Subaru Impreza WRX STi
Johnny Salinas's 15′ Subaru WRX STi
And thank you to the guys of EuroMotion Car Club and EuroFanatics for putting together two great shows that we were able to attend and get some coverage from, along with Tab, Xty and everyone else that's part of the RGV4CYL community for the countless events you put on and we were able to attend this year. We hope to make 2015 a much bigger, more content filled year for you guys. Have a Merry Christmas, Happy Hanukkah, Happy Festivus, and a safe new year! Cheers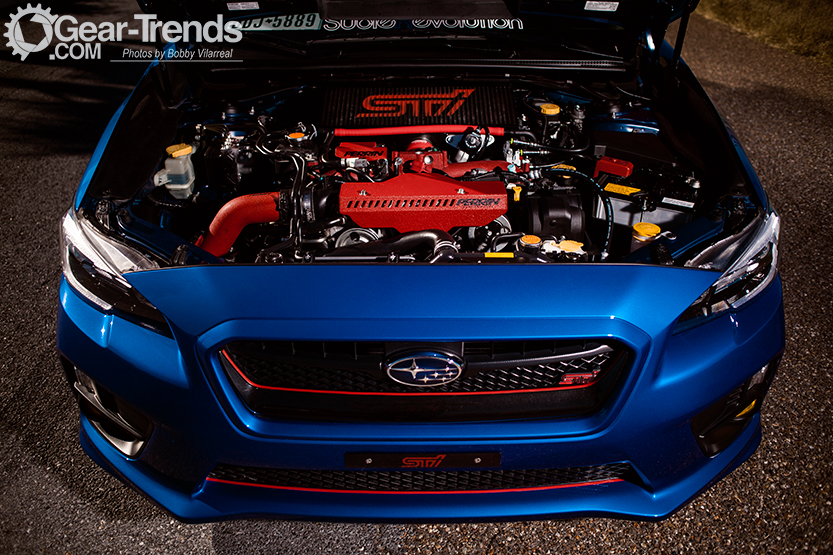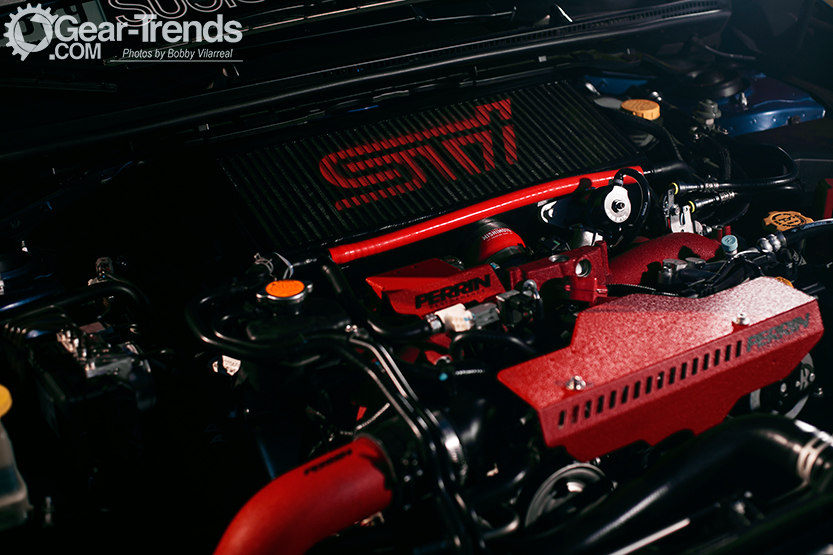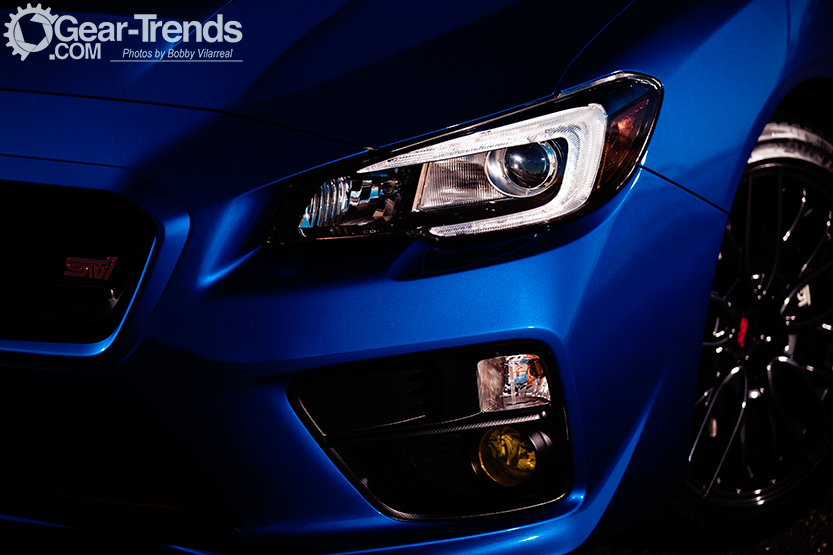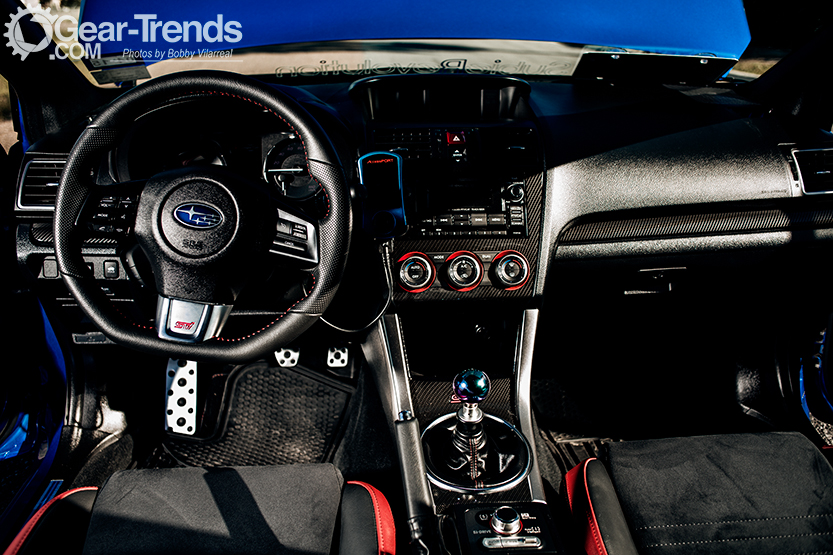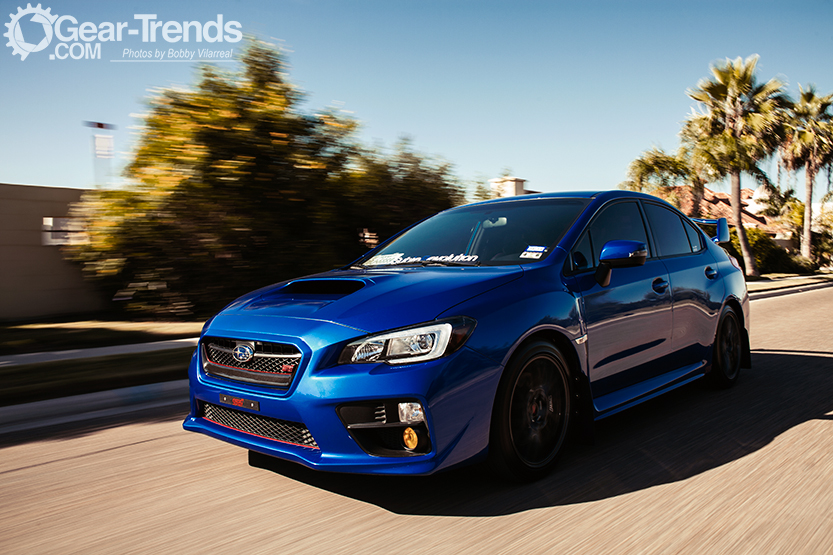 Johnny Salinas's 2015 Subaru WRX STi

Performance :
EJ25 2.5
Stock Internals
Perrin Cold Air Intake
CNT Racing 3″ Catless Downpipe
Custom 3″ Exhaust
Custom 3″ Muffler Delete to 4″ Titanium Tips
Grimmspeed Electronic Boost Control Solenoid
Grimmspeed Turbo Heat Shield
Cobb Tuning Subaru XLE Bypass Valve
Cobb Tuning Access Port Version 3
Mishimoto Top Mount Intercooler
Deatschwerks DW65C 265 LPH Fuel Pump
Injector Dynamics 1000cc Fuel Injectors
Custom Pro Tune by JMS Racing from San Antonio, TX on E85 fuel
Kartboy Short Throw Shifter
Kartboy Shifter Urethane Bushings Front and Rear
Cosmetics :
STI Rear Diffuser
STI Wing
Rokblokz Mud Flaps
Crux Moto Smoked Vinyl Tails Lamps
Interior :
Blox 490 Neochrome Shifter Knob
Rollers :
STI 18×18.5″ Enkei Wheels
Sport Maxx Dunlop Summer Performance Tires
Stiff Stuff :
Cusco Rear Chassis Stiffener
Subaru Oversized Sway Bars
Whiteline Rear Sway Bar End Links
Feal 441 coilovers
Sounds :
Stock
Shout Outs :
I'd like to start off by saying thank you to Bobby Villarreal for the great photoshoot and opportunity, JMS Racing in San Antonio, TX and Jorge Ramos for tuning "Blanche". I'd also like to shout out all the guys in Pleiades Legion (even Joey lol) and RGV4CYL.
————————————–

Photos and Words by : Bobby Villarreal