It's Friday night, several hours before the shoot- and I'm still narrowing down the location for these two features. I'm a procrastinator and I'll admit to that, whatever. Let me also mention that I don't particularly enjoy waking up early for anything, no matter how much coffee you bribe me with. But on this particular morning I was heading out for the first double/back-to-back feature shoot we've done here, and I couldn't have picked two better cars to do this with.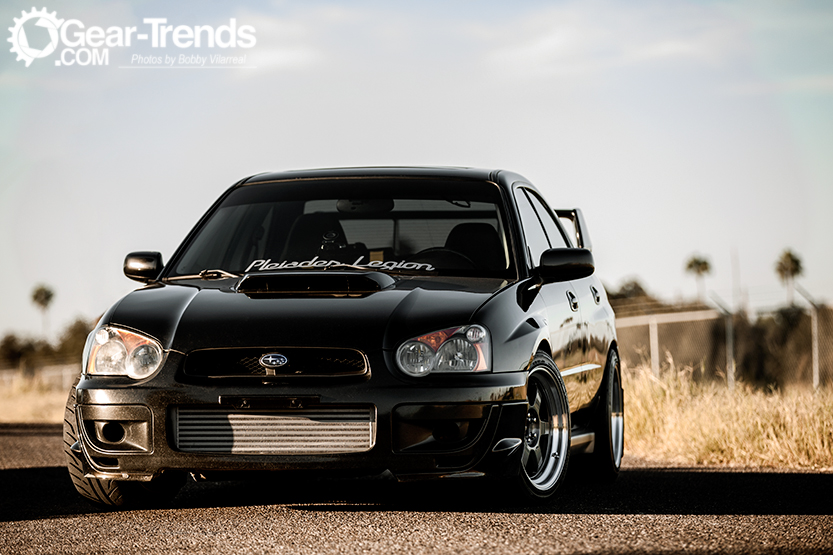 I haven't been around that many Subarus in my time, so I wont sit here and attempt to sound like I'm some kind of expert- I also wont regurgitate info off of wikipedia. One thing I do know is I've always loved the sound of them. Apparently I wasn't alone- having grown up around muscle cars and V8's – torque and the sound of power is something Ryan was always familiar with, what kid doesn't get excited when they hear the first loud motor? So when it came time to dip into something different, he knew it'd have to have a good power-band and as close to the rumbling sound he was used to hearing. This 04′ definitely provides that, with a great list of engine mods and exhaust upgrades that give it a slightly more aggressive exhaust tone – this Subie has a bark to match its bite.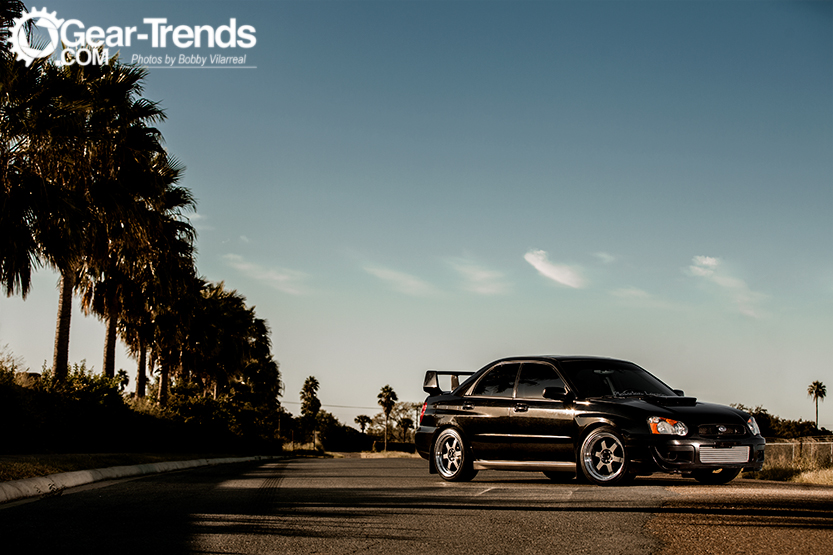 As an automotive photographer it's always important to pick locations that are visually appealing. You also shouldn't over do it, most times keeping the "K.I.S.S" method in mind always works – but you also don't want to shoot in a parking lot. I had been keeping my eye on this spot for a while now, and since we were up so early on a Saturday to get this done I figured any passing by traffic would be pretty minimal along with the sun not being to high up everything would work out. When I saw Ryan and John's Sti's at this past EuroFanatics meet, I knew I wanted to setup a shoot for both of them – but I also knew I had to shoot somewhere I hadn't before…which is never an easy task here. Sometimes you don't even have to go that far from where you are to really find a place that will work out for the best.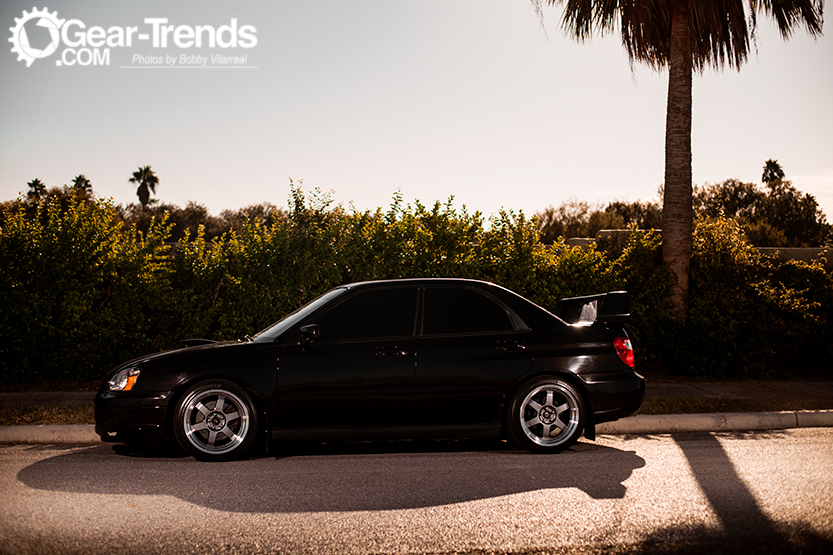 This is our "Part 1" of our two part Subaru feature – stay tuned in the next few weeks to see what Subaru did over 10 years after the release of the 2004 Sti. Also if you aren't following us over on Facebook, and you should be, we'll be posting up a few photos where both vehicles are pictured. Thanks to both owners for being cool with doing this so early in the morning – The last time I was up this early on a Saturday I was munching on some fruit loops watching the White Ranger lay the smack down on Lord Zedd! I'd also like to wish Mr Ryan Bethune a safe trip back home to Idaho – where he'll be driving the Subie the entire way, which is proof that you can build a car like this and drive it daily – regardless of how far you're driving.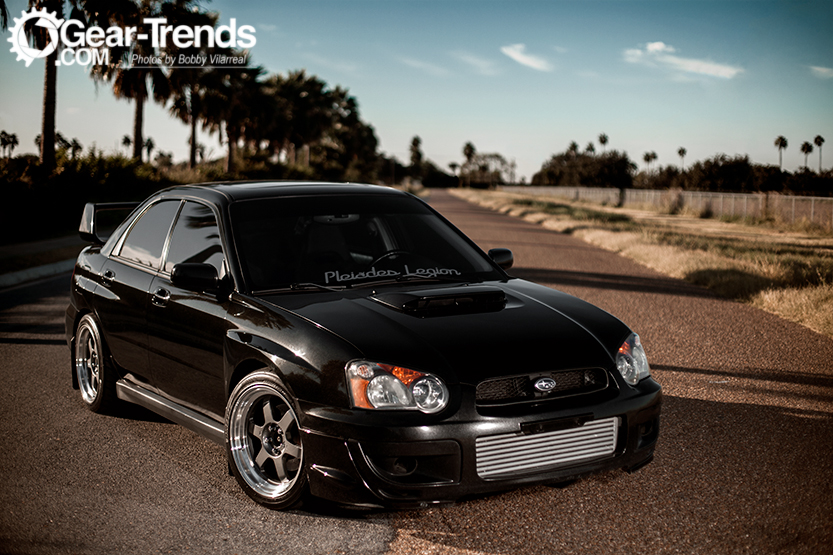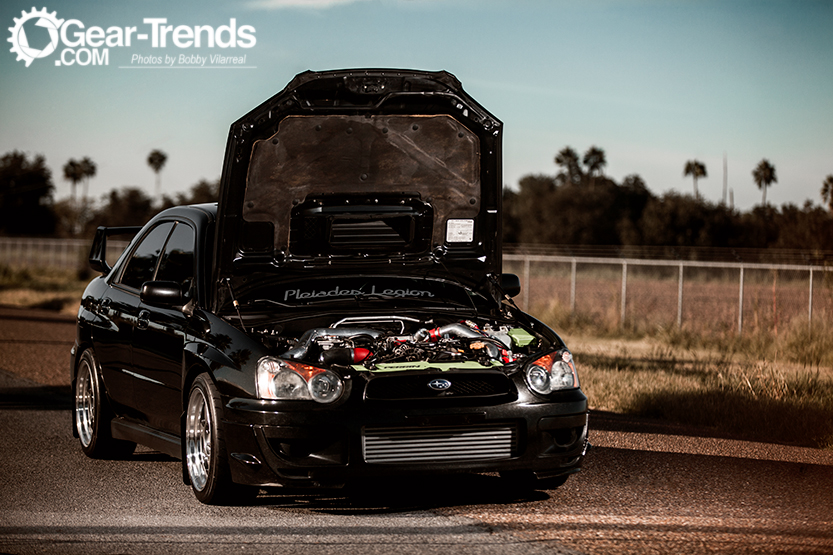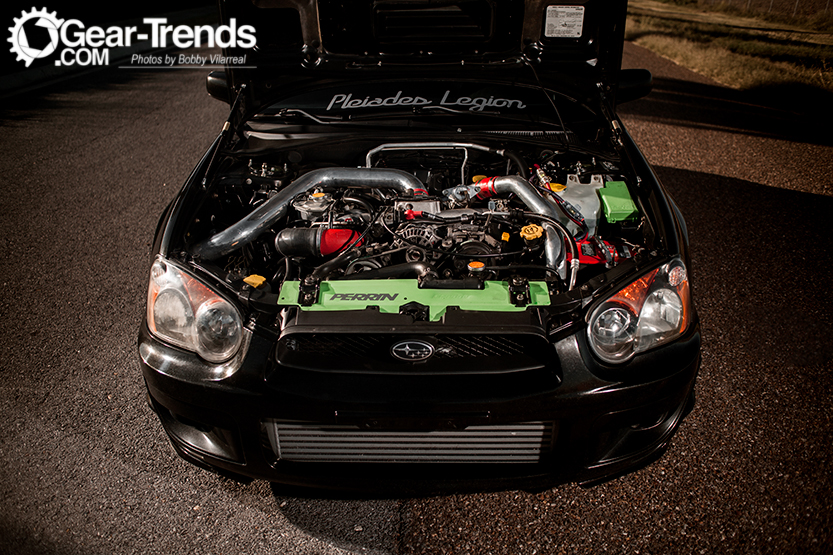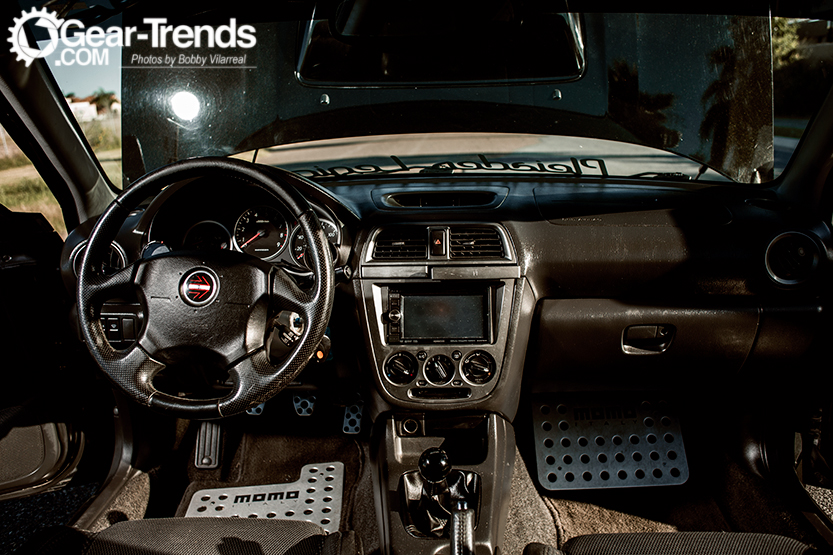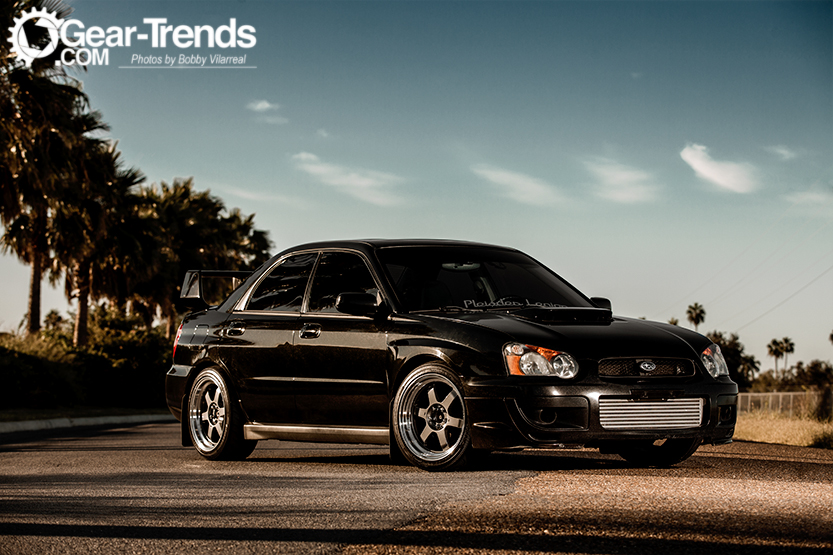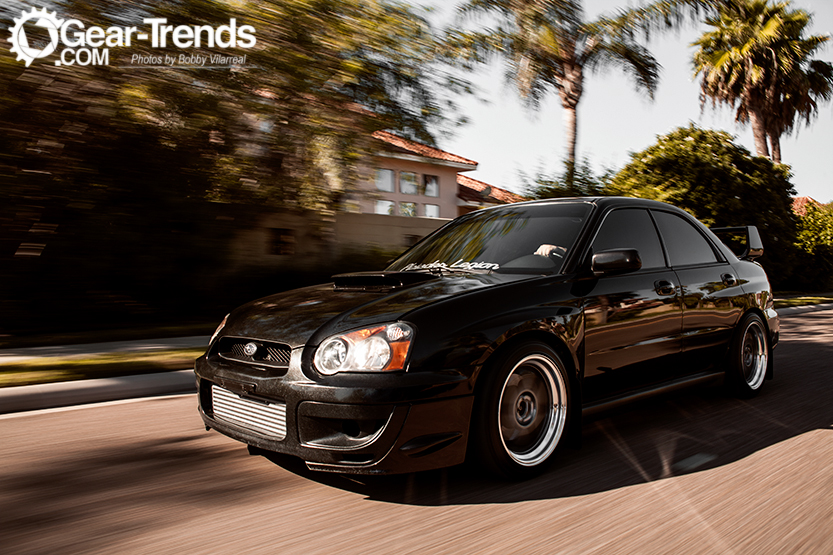 Ryan Bethune's 2004 Subaru Impreza WRX

Performance :
EJ22T Block
79mm Stroke Crank with 48mm Journals and Center Thrust
Outfront Motorsports H-Beam Rods
Wiseco Off-the-Shelf Stroker Pistons
Shimmed 10mm Oil Pump
Supertech +1mm Oversized Valves
Kelford 199e Super-High Lift/Duration Cams
Pocket Ported Combustion Chamber Matched Dish
Intake and Exhaust Port and Polish
TGV Deletes
Deatschwerks 1000cc Top Feed Injectors
AMR Hard Turbo Inlet
Blouch Dominator 3.0 XTR Turbo
Megan Headers and Up-Pipe
MagnaFlow 3 inch Turbo Back Exhaust
Perrin Front Mount Intercooler
AVO 50/50 Blow Off Valve
Cobb Short Ram Cold Air Intake
Cobb 3 Port Boost Control Solenoid
Competition Stage 2 Full Face Clutch and Pressure Plate
Competition 14lb Flywheel
Perrin Lightweight Crank Pulley
Braided Stainless Brake Lines
Slotted and Drilled Brake Rotors
Cobb Accessport with Protune Maps
Cosmetics :
STi Rear Diffuser
STi Front Bumper Spats
STi Rear Spoiler with Perrin Wing Stabilizers
Rolled Fenders
Interior :
SMY Dual Gauge Cluster
Defi Boost Gauge
Rollers :
Volk TE37V 17X9 Wheels
Dunlop Direzza ZII Star Spec tires 235/40/17
Rays Chrome Lugs
Stiff Stuff :
Cusco Rear Chassis Stiffener
Subaru Oversized Sway Bars
Whiteline Rear Sway Bar End Links
Feal 441 coilovers
Sounds :
Kenwood DNX570HD Headunit
Focal P165v30 6.5″ component speakers
Focal IC100 4″ speakers
Alpine 4×100 Watt Amp
Orion HCCA 10″
Custom Ported Box
Planet Audio 3000 Watt amp
Shout Outs :
I'd like to give a big shout out to the guy who built this beast of a car, Isaac Fish. Also, to the Pleiades Legion, all you guys have been there to help me out, and keep everyone laughing. Special thanks to Johnny Salinas for helping me get the beast looking good, and getting me hooked up whenever needed.
————————————–

Photos and Words by : Bobby Villarreal