This shoot has pretty much been years in the making, since early 2011 if you want to get a bit more technical. I've known Steven and the rest of the ZeroGrip guys for years- and the last 240 he owned got sold well before we were able to setup a shoot and get it featured here on the site. It was the first V8 swapped 240 here in the RGV, yes…the first- and we have photos of it at the Gillmans' First Annual Showoff -aka- HondaFest to prove it (go check out page 14). It's been 4 years since, and just like the last, builds like this seem to mean more and go much smoother when you have the help, support, and the push from other like-minded enthusiasts.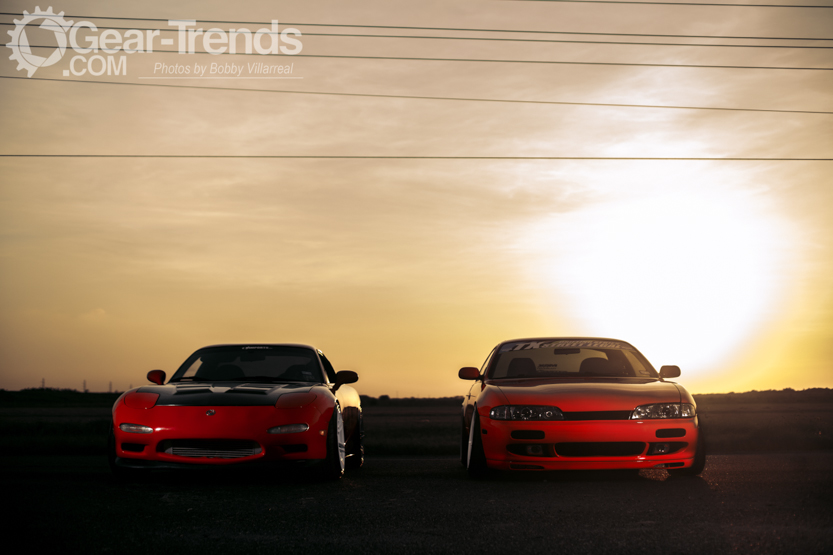 That FD might look familiar because we featured this Rx7 back in Feburary 2014, Derrick who is also a part of ZeroGrip knows all to well that some things take time to come together, although in Stevens case- things came together in about a year. There are no time limits for projects, however when you head out to a drift event with some friends and everyone gets inspired- things tend to get moving much faster, which is exactly what happened here. Back in 2014 another member of the team, Carlos Nunez, was out competing at the Lone Star Drift Round 1 event for the first time, and for the most part everyone else's build was slowly coming together. This spark turned into a flame that was much needed for everyone there, in fact it was later that night where a this very Nissan 240 popped up for sale in San Antonio- and was purchased that same weekend heading home from the event. Steven got his new project home, and shortly after Derrick ordered some additional suspension components, a Seibon TS CF hood, as well as a set of Cosmis MR2's in 18×9.5s warpped in some Falken Ziex XE512s to achieve a new look and to also give the ZG cars a more uniform look all around.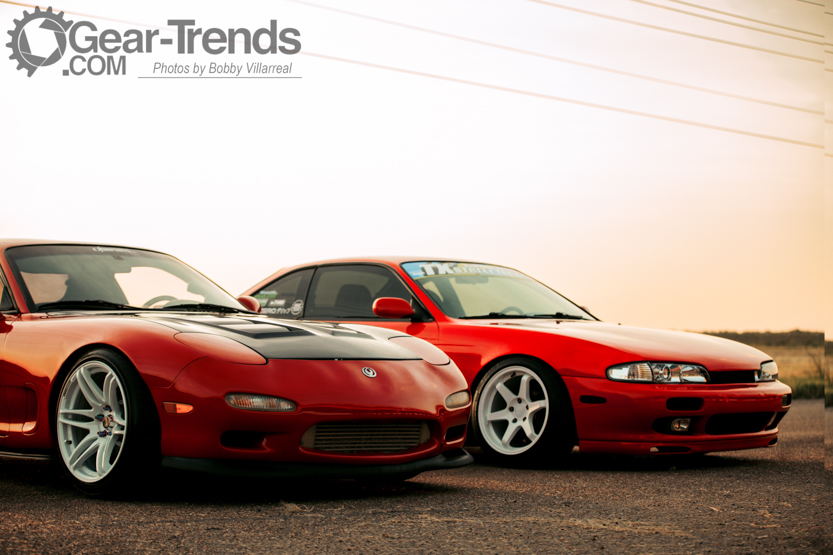 However, things weren't always looking up for the guys; Steven had gone through several S13 chassis, Ernie's car had been in the works for the better part of two years, and unfortunately Carlos's car got stolen bringing the groups moral to an all time low. Fortunately the event up at La Marque, TX definitely started to push things in a more positive way, progress started happening fast and almost every weekend more ground was covered, and more things started getting crossed off the checklists'. On any given weekend you could find one of these cars in the garage getting worked on- each person lending a hand and sharing advice in areas they knew about. That is what I admire the most about these six guys that make up ZeroGrip- the way they tackle their projects. Constantly gaining knowledge is something we should all be doing from time to time- and this is especially true for any automotive enthusiast. You can read all you want about wiring, about getting your suspension dialed in just right, but it doesn't stop there- going outside and putting that newfound knowledge to use is everything. Working for Chevrolet, it only made sense that under the hood of this Nissan you'll find Chevys pride and joy matted to a T56 transmission with a handful of goods- Hey if you work on these cars all day for the company, why not do it at home as well? These two cars have it all, the power, the looks, and some great suspension parts that nobody will usually see but makes all the difference once they get out on the track.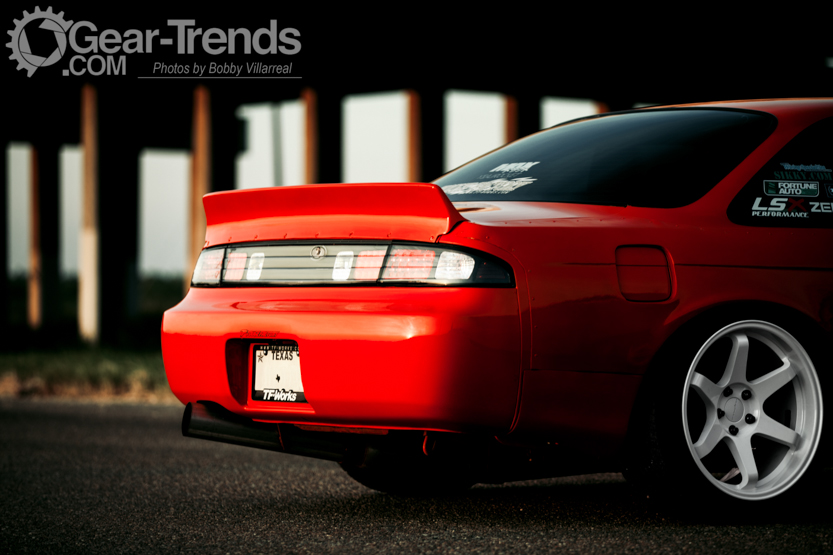 Both of these cars are a testament to building what you set out to finish in the first place, and not let things get in the way. You could say sacrifices were made to get them on the road- the joke of ramen noodle diets comes up here and there, but once its all said and done- I doubt any enthusiast would say the types of sacrifices they made was for nothing. Long work hours, picking up shifts, getting a tall and not a venti….maybe that's just for me- but you get the idea; along with determination- these are sometimes things that are neccessary for getting your car from one level to the next. These days there seems to be two types of enthusiasts- the guys that share photos of cars they wish they owned, and then theres the guys that do what it takes to build those cars. It doesn't take all the money in the world, it doesn't mean you have to be "ballin' outta control" (nobody says that anymore, I know this), all it takes is that fire- maybe all it takes is heading out to an event and getting inspired.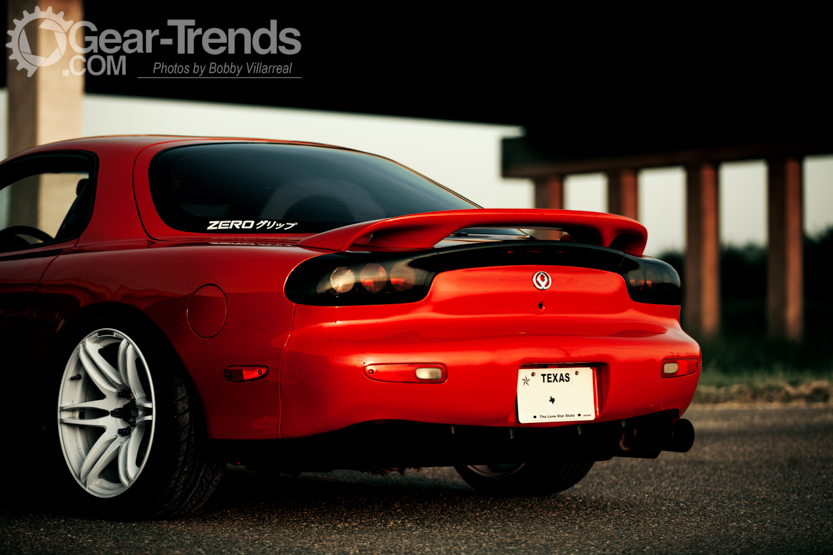 Since as far back as I can remember I've surrounded myself with all sorts of creative and talented people. I know several artists, a TON of musicians, a handful of photographers, and of course a LOT of automotive enthusiasts that build some really amazing vehicles you can find on the road on any given day. One of the most common things in each of these groups is there will always a form of doubt that can prevent you from reaching a level you never thought you would get to. I've seen musicians talk about not being able to write and months later they are on stage performing some amazing originals. I've seen photographers talk about not getting the images they see in their mind, and eventually are making outstanding photos that not one person could pass up without admiring. And the same goes for some of us in the automotive culture- we see the cars in the magazines, we share photos of cars we basically have sitting in our driveway, but these cars seem to be up on this shelf we could never reach. We start making excuses, things like a minimum wage job, the area we live in not having a thriving automotive scene, excuse after excuse- and the harsh reality is they are just that- excuses. And more times then not, the only thing stopping us is ourself, and getting out of our own way is the only way to make the unattainable….well, attainable. Those of us left here in the local scene know we dont rank up there with some of the bigger cities in Texas, but do we have to be up there to build something great? How long can we use living down here as an excuse? If this article does anything- I hope it gets those of us struggling with thinking that getting our car to a certain level is impossible and to realize that this mindset is completely flawed. I hope it gets some of us back into building for the passion and stop worrying about how many "likes" our car will get once it's finished. I hope it forges new friendships and gets those of us that are still here to teach the newcomers the right way to do things because of our experiences doing the wrong things. These cars were built for drifting with no track around for hours, yet here they are waiting for the others to join them on the course when they make the trip. There are always going to be excuses, but like the great LaBeouf has most recently said multiple times…."Yesterday you said tomorrow, so JUST DO IT!" ::flex::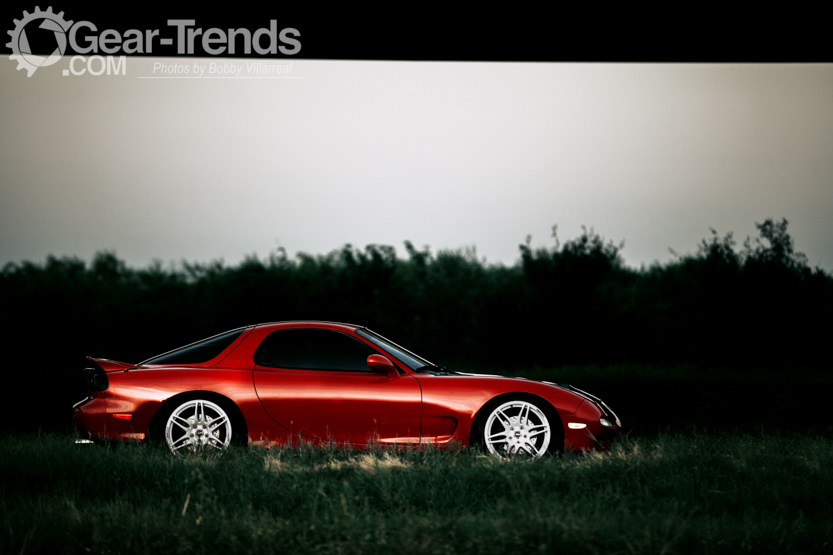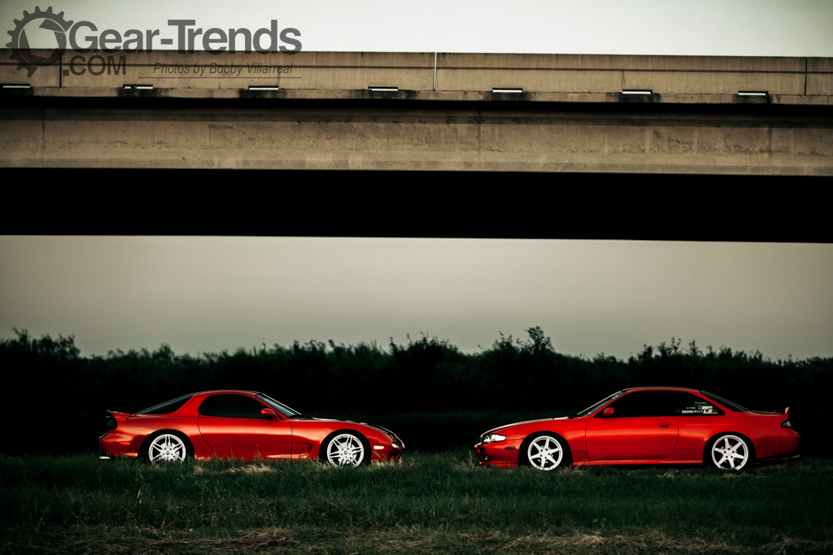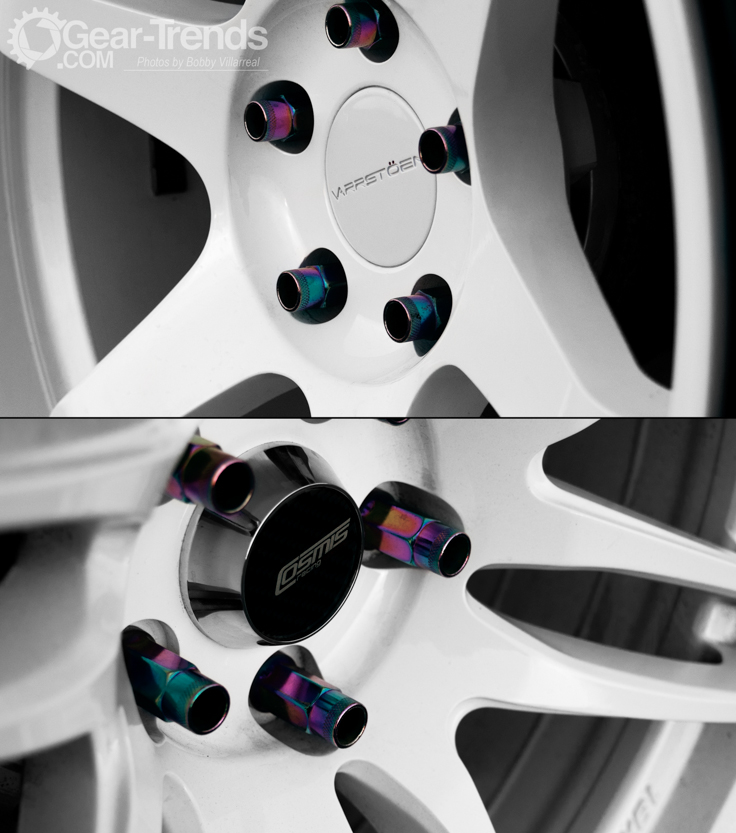 Steven Nieto's 1995 Nissan 240sx

Performance :
Lsx/t56
Sikky Complete Swap Kit with Ceramic Headers
Sikky Willwood Clutch Master Cylinder with Stainless Clutch Line
Mishimoto Complete Radiator/Silicone Hose and Aluminum Dual Fan Shroud Setup
Custom Dual 3″ to Single 4″ Exhaust with Dynomax Race Bullet
Norris Motorsports Catch Can, Custom PCV setup by me
Wiring Specialties Pro Lsx Harness
Cosmetics :
2015 Chevrolet Corvette Stingray Torch Red Paint
Navan Side Skirts
Navan rear Valence
Rocket Bunny Trunk Spoiler
30mm Rear Over Fenders
Dmax Tail Lights
Custom Circuit Sports front Zenki Headlight Covers with Projector Retrofit
Dmax Clear Corner Lights
Blacked Out Telocated Turn Signals and Side Markers
20% Tint
Interior :
Bride Vios III Bucket Seat
Private Label Low Down Seat Rail
Grip Royal, Tx Street Legal Edition Royal Knight Steering Wheel
Nrg 2.8 Release Neochrome
Nrg Short Hub
Sickspeed Shift Knob
Lou's Slanted/Short Shift Rod Assembly
Viper Car Alarm
Dual Center Prosport Oil/Water Temp Setup by Me
Rollers :
Varrstoen Es2 Gloss White
Front 17×9 -17 on 235/40 Federal 595
Rear 18×10.5 +7 on 245/40 Kenda Kaiser
Varrstoen vr48 Neochrome Lug Nuts
Stiff Stuff :
Fortune Auto Coilovers – Low Down Series/Drift valving/Custom Spring Rates
Isis Pro v2 RUCA, Toe and Traction Rods
Voodoo13 Front Angled Tension Rods
Powered by Max Extended Tie Rods/Moog Outters
Derrick Rodgers Modified Knuckles and Extended 25mm Front Lower Control Arms
Welded Differential
Sounds :
Stock
Shout Outs :
Thanks to God first. The Zero Grip family and friends who lent a hand physically or with advice. All the vendors that helped me with amazing deals. My good friend Frank at LSX Performance for tuning. Sam at Zleds for all his work. Juan Amaya for the alarm and tint. Albert at 3 Star Muffler in Edinburg. The 1 year dream project I've always had, came true. Thank you all!
For more on Derricks amazing FX Rx7 click below
————————————–

Photos and Words by : Bobby Villarreal