Do or Do Not, There Is No Try
Like typical "Gear-Trends Feature" fashion- it's a few hours til I'm scheduled to put up a feature and I'm still figuring out what to write- but hey we're all here for the photos most times right? Now this classic, yet awesome, Yoda quote popped into my mind while thinking over themes for this feature- and it could be because of all the heat my body absorbed yesterday at the beach…or it could just be a perfect fit. "Do or do not, there is no try"; those of us Star Wars fans know exactly what this translates to and for those that don't well, it should all make sense after all this.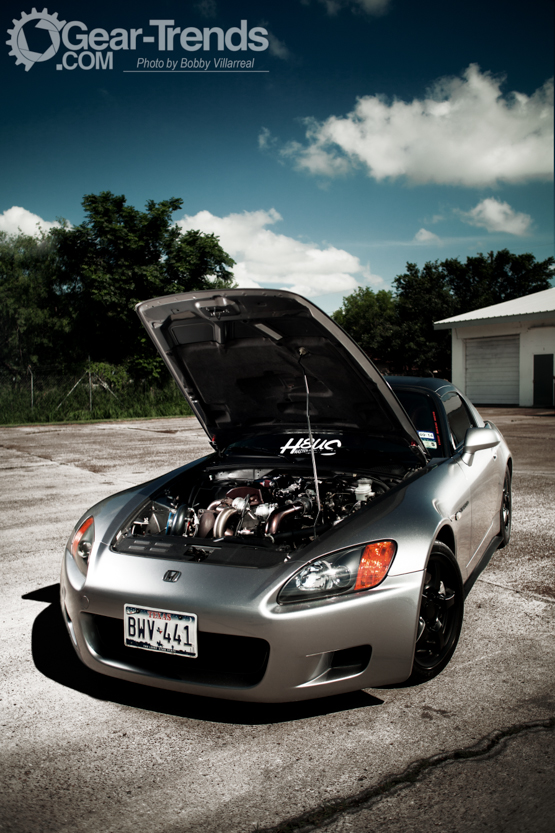 I met Mike years ago through a mutual friend that literally found him on the streets. Don't get me wrong- he wasn't looking for scraps or anything, but he did own a Del Sol with a B16 that my friend spotted and brought him over to where we were all hanging out at the time. I wanna say he was a "kid" back then, I mean probably either still in High School or just out but either way he ended up coming around a bit more and was one of the few here that would run his car in a few autocross events down here. One thing is for certain though- he's pushed every car he's got his hands on to the limit.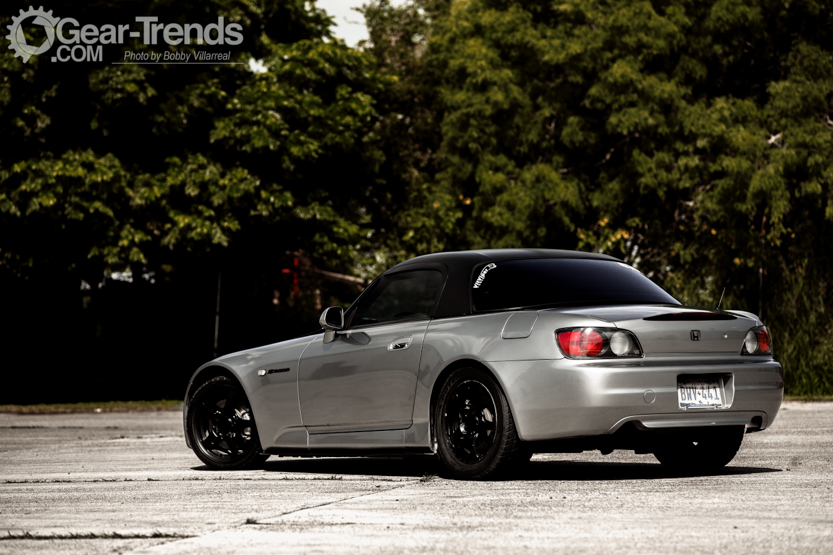 I'm at the age now (28 for crying out loud) where I forget certain things, like the order of cars he's owned. I do know there was that B16 Del Sol, the "Dumpster" which was a flat green boosted EF hatchback, a ITR Swapped EJ6 hatchback, and even went and got himself a GTO for a while before picking up the S2000 you're seeing here. Those of us who know him knew how determined he could get when he decided to start a build, I mean hell….ask anyone that knows him what the term "Bernefied" means haha. Now that term DID have a sort of negative connotation to it, but personally I always saw it as a more respectable trait. When some out there are the type to read and lurk on every automotive forum out there and talk about building with all the knowledge they've acquired- very few will actually put that new found information to use, Berner did just that. He started doing his own work, doing his own tunes, figuring things out and continuing to progress with each passing project. I could be pushing it here but I'm almost certain this build could not have happened if he had never made a few mistakes here and there in the past.
It was a Thursday night some time ago when I saw he had driven up to trade/sell the GTO and pick up the S2K, and obviously couldn't wait to head out to the weekly gathering. Took its first photo that same night and we got to talking about the car a bit. He seemed really happy with it, pretty sure he had been talking about picking one up for some time and there it was- a really solid start off point. We talked a bit about future plans for the car and then just as I thought he had become bored with the Honda scene after owning a GTO he said "I'll probably throw on a decent turbo, just a little boost". There is no such thing as "a little boost" with Mike. It feels like all this progress happened overnight but again thats probably just the old age and already dealing with memory loss. A few mods here and there started popping up, then came the bigger upgrades. A Turbonetics GTK1000 Turbo was installed along with the supporting mods you'd need for something like that, custom exhaust, upgraded fuel and spark, and with names like DeatschWerks, ARP, KMS, Tial – this car was not going to be your average "a little boost" type of build. Anyone who has ever built or gone down the boosted path knows that all the fancy parts in the world wont mean a thing if you don't get the right guy to tune it all, that's where Vitaliy Mikitchenko aka VitViper steps in for this one. Mike had already laid down some solid ground work- now it all had to come together and run properly- and after looking at the numbers, its safe to say tuning is DEFINITELY something you do not skimp out on. Just days ago Mike informed me they had broke the record for most hp on 1500cc injectors, this car is on E85 and throwing down 31psi, 31- yeah "a little boost"
"Do or Do Not, There is No Try" – I was a chubby little geek when I heard that for the first time on TV, now…well… I'm still a chubby geek but I'm into cars- so whatever. BUT, the message behind that line is something not a lot of people can ever commit to. If you say you are going to "try" something, it pretty much means you are not capable of doing something or at least not confident enough to do so. If you remove "trying" as an option- then you either do something or you don't. Mike set out a goal, even more specifically I know the quest for 700 was brought up in a few of our conversations and even while he was nearing towards that goal he never settled and kept pushing to meet his mark of 700hp. I'm honored to be one of the first to take its photos and write about this build before it would start making the rounds online- you know how it goes these days. Til next time, we'll catch you guys out there and we are always looking and listening for a build for us feature – stay tuned!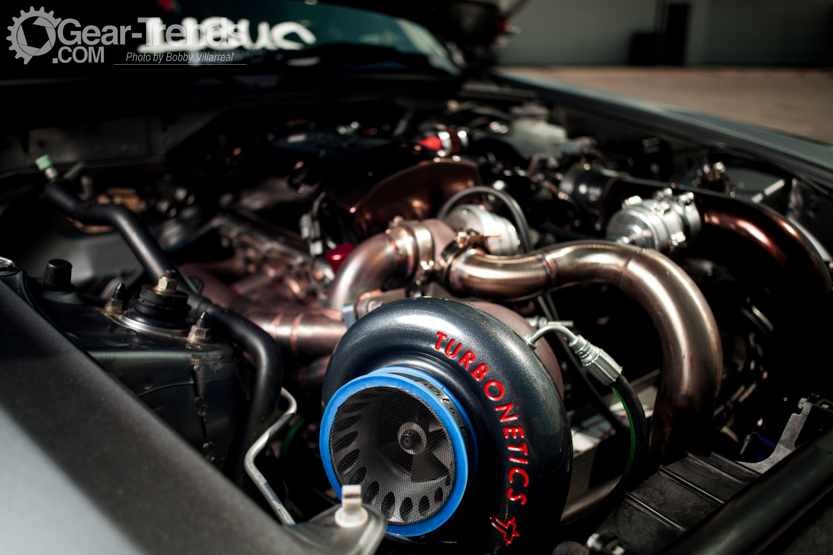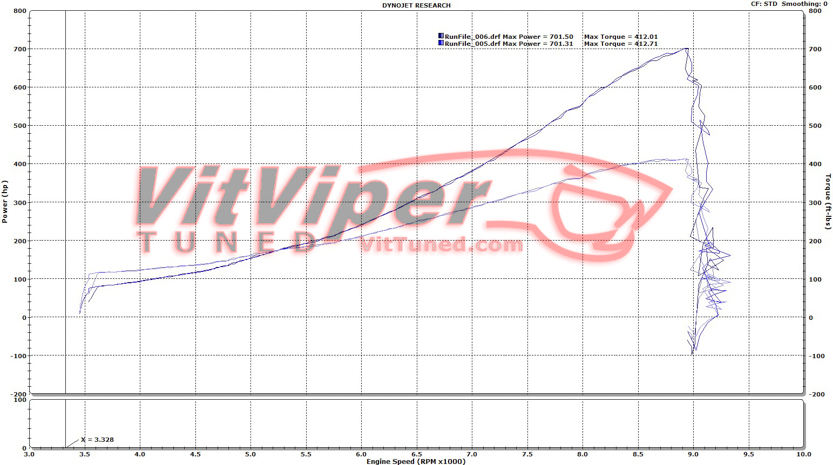 Michael Berner's 2000 Honda S2000

701HP/412TQ @31psi (Dyno Proven)

Performance :
Stock Block F20c
Turbonetics GTK1000 Turbo
Synapse T4 Single Scroll Turbo Manifold
Custom 3″ Downpipe and Exhaust
Single 44mm Tial Wastegate
Mac 4 Port Boost Solenoid
Treadstone Intercooler
2.5″ Custom made Aluminum Intercooler Piping
Tial Q Blow Off
Cosmetic Headgasket
Arp Headstuds
KMS Engineering Valves
KMS Engineering Dual Valve Springs and Titanium Retainers
Bronze Valve Guides
Supertech Valve Seals
K20 Coils
NGK Plugs
Twin AEM 340 E85 Pumps Individually Wired and held by a FullBlown Motorsports Hanger
Custom -8an/-6an Fuel Lines
Radium Engineering Fuel Rail
DeatschWerks DV DW1500CC Injectors
Aeromotive Fuel Pressure Regulator
Hondata Kpro
AFX Wideband
Tuned by VitViper
Cosmetics :
OEM Hardtop
C/R Emblems
C/R Side Markers
DevSport Side Splitters
PasswordJDM Hood Spacers
Interior :
AFX Wideband
Autometer Boost Gauge
Broadway Rear View Mirror
Color Matched Shift Knob
Rollers :
Factory Ap1 Wheels Wrapped In Bridgestone Potenza Tires All Around
For Mexico : Rear Weld RTS 15×9.25 Made to Kings Performance Specs Wrapped In 275/50/15 Mickey Thompsons
Stiff Stuff :
Stock Shocks
Tein Drop Springs
Sounds :
Kenwood Headunit
Shout Outs :
First and foremost I Would like to thank Vitaliy Mikitchenko aka VitViper for all his help, advice, time and effort he put in this car.
He did an amazing job managing to get 701hp out of the car with the 1500cc injectors, actually a record for the injector size!
I'd also like to thank my wife for her support and putting up with me and this project.
Thanks to :
Ceze Colorworks for powder coating my piping, valve cover, and sparkplug cover.
Triple R welding for helping weld my intercooler piping and downpipe.
Sanoli for allowing me to use the Dyno and being very welcoming when I went; super nice people even considering I was having someone else handle the tuning!
And a Big thank you to my SMR Family for always being there for me when I needed a hand and also keeping motivated when I'd get lazy ha.
————————————–

Photos and Words by : Bobby Villarreal