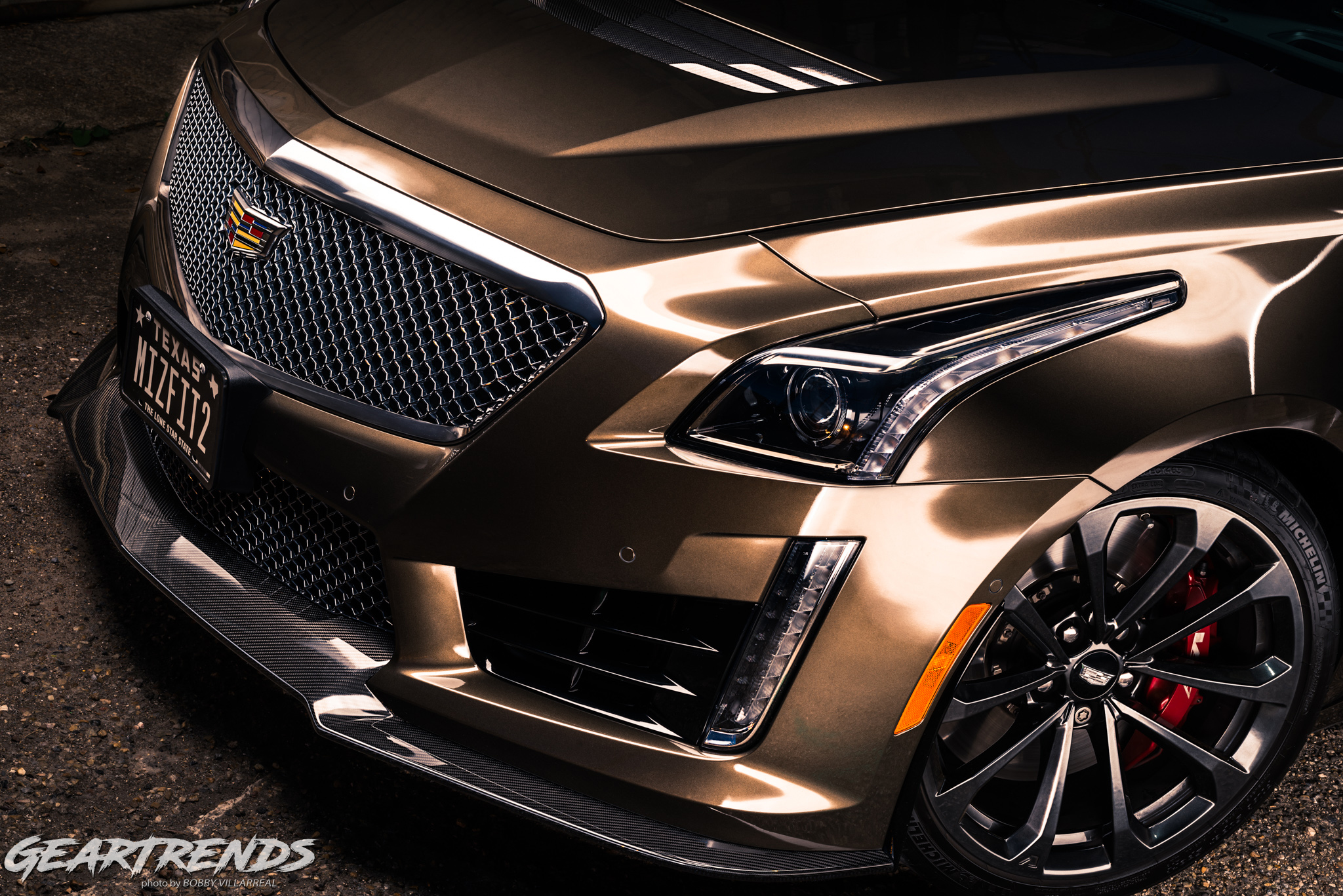 ________________________________
Towards the end of 2020 I knew I wanted to get things started here again. The year was weird and honestly you don't need me here to remind you that it was. But as I was mindlessly scrolling through Instagram seeing a few local cars pop up, I realized sometimes what we all need is a break from what was happening around us. That is what this hobby does for so many of us; it's not a way to push things aside and forget about the bigger stuff, often times it's the very thing that helps us clear our heads so we can tackle the bigger things. Whether you get this feeling from hanging out in a garage with friends, prepping your car for a weekend on the track – or in my case, loading up the little gear I have now to get some photographs of a local vehicle and shooting the shit with the owner – sometimes, a good hobby is all you need. 
________________________________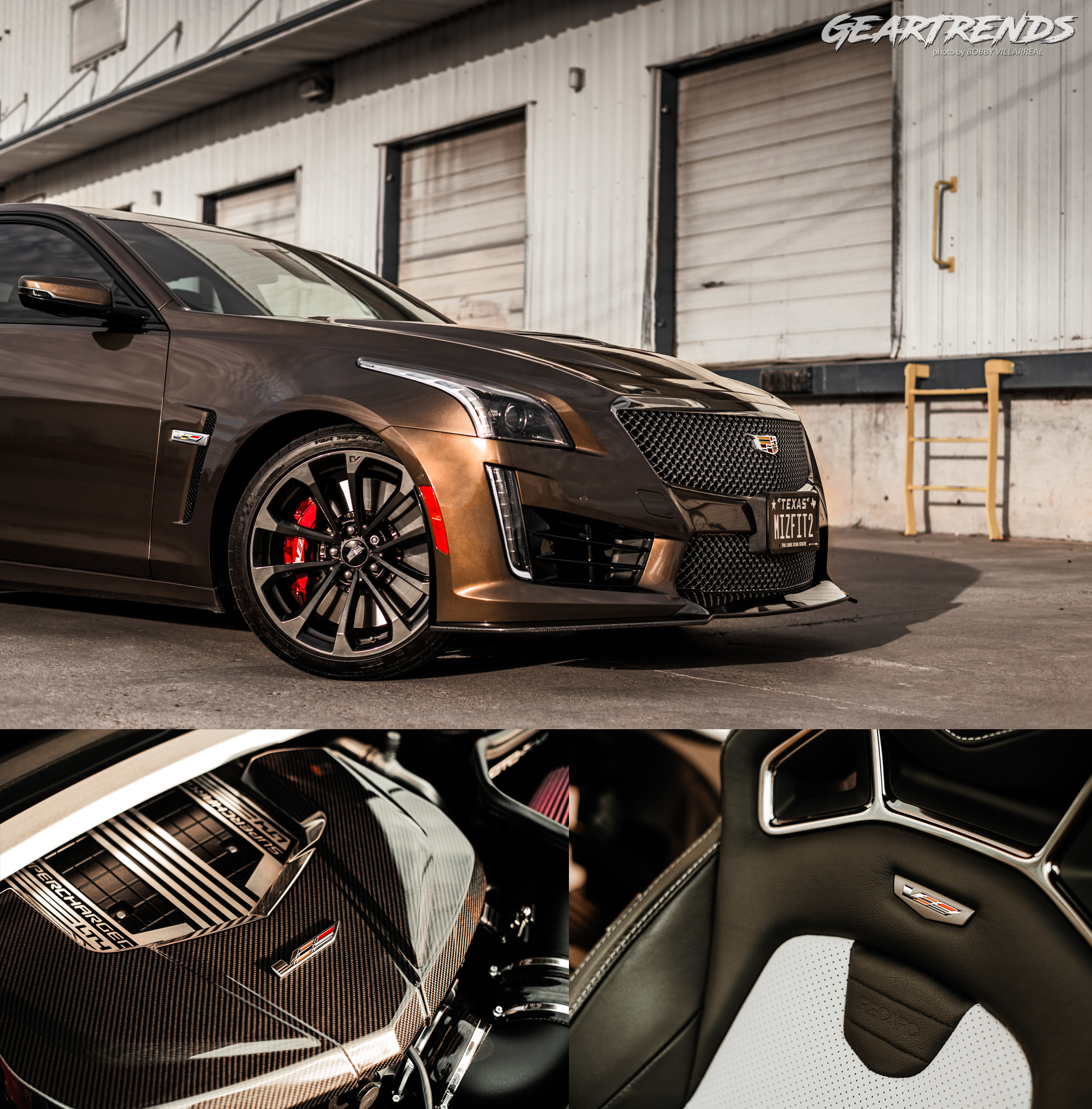 ________________________________
I met Joe sometime in 2018 (I'm old and I'm bad with specifics) at a Harlingen bicycle ride event which happened to also include a "car show" at the library. I was there riding around on my fixed gear bike and spotted a group of Challengers – Joe's Hellcat stood out like a sore-thumb. While talking a bit about the Pedestal Edition CTS-V, Joe mentioned the fact that I had been introduced to him several years back while I was photographing an EMC2 South Padre Island car show. Like many of us know, The Valley can be a small place – an old friend of mine, Vic, was at that event with Joe and we caught up a bit before I had to run off and yaknow "work". Funny how year (and several vehicles later) Joe's Cadillac would be in front of the lens.
________________________________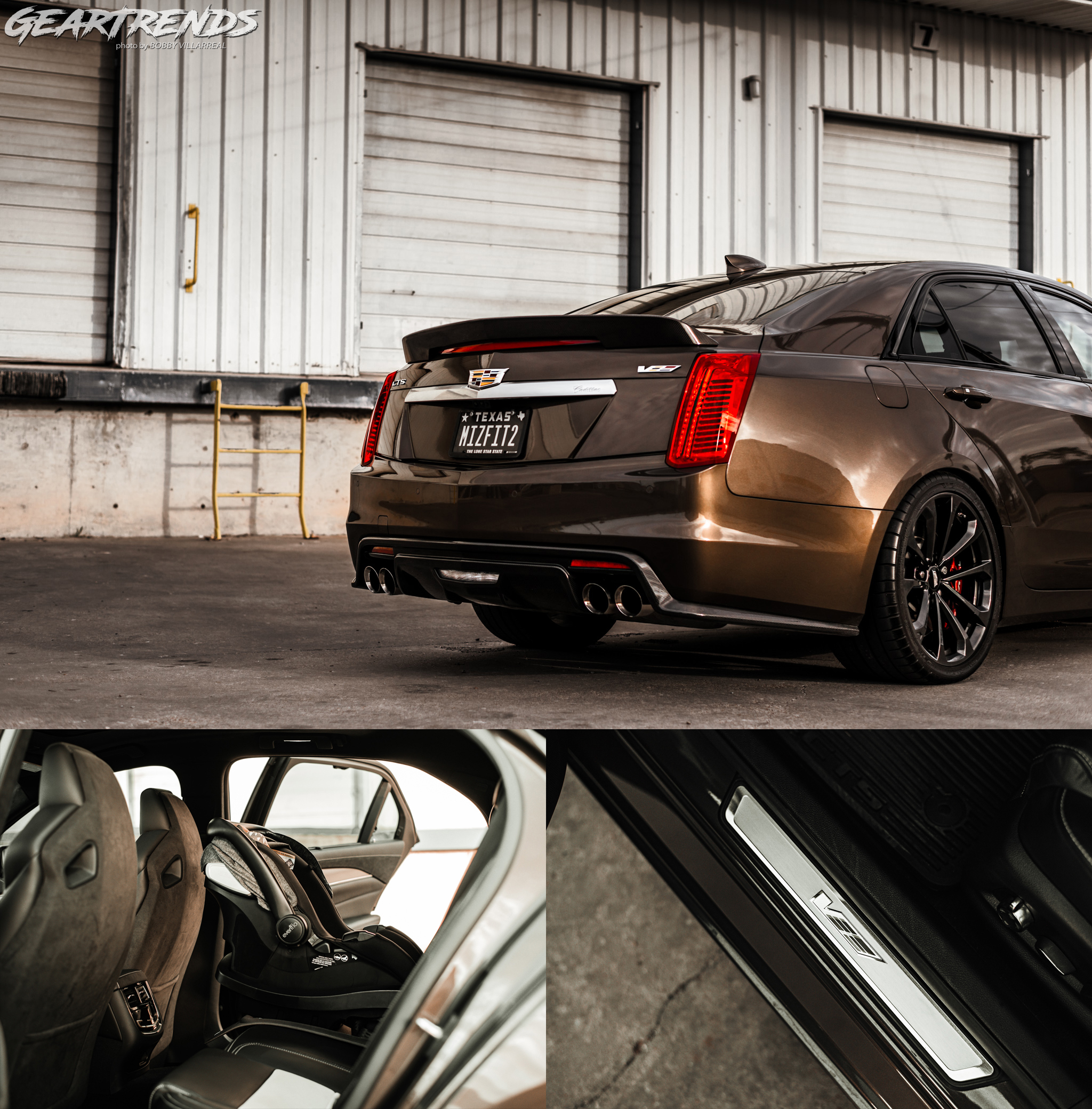 ________________________________
To say that cars have always run in the family would be an understatement. Joe's grandparents are responsible for the passion that years later led him behind the wheel of a 640 horsepower turbocharged LT4 stuffed in one of Cadillacs highest levels of sports cars. Talking about stories of their classic Caddy's, 50s model Chevys, Gran Torino's and all – it all started to make sense. But not being pinned to a certain style of vehicle, or type of vehicle for that matter, there was always a tug-of-war game to switch from a fast streetcar to something he could enjoy on the rougher trails and roads the RGV has to offer. His list of vehicles previously owned matches my Spotify history (listen, some days it'll switch between Mac Miller, RHCP, Taylor Swift, Slipknot- within the hour. Or if you're following me on Instagram you'll know my top played song in 2019 was "Sounds of Thunderstorms- 2019 was rough too ok? damn). From a late 80's Bronco, to '05 Lancer, he lived the Jeep life, went to an 11′ Evo X MR to a 15′ Toyota TRD Pro Runner, the Hellcat we featured years back, a Ford Raptor, a 70's C10 (that I'm dying to feature), to the 19′ CTS-V. I was starting to get a sense that it wasn't just about how fast, how big, or the overall "wow factor" the vehicle had- it was about what it offered at the time.
________________________________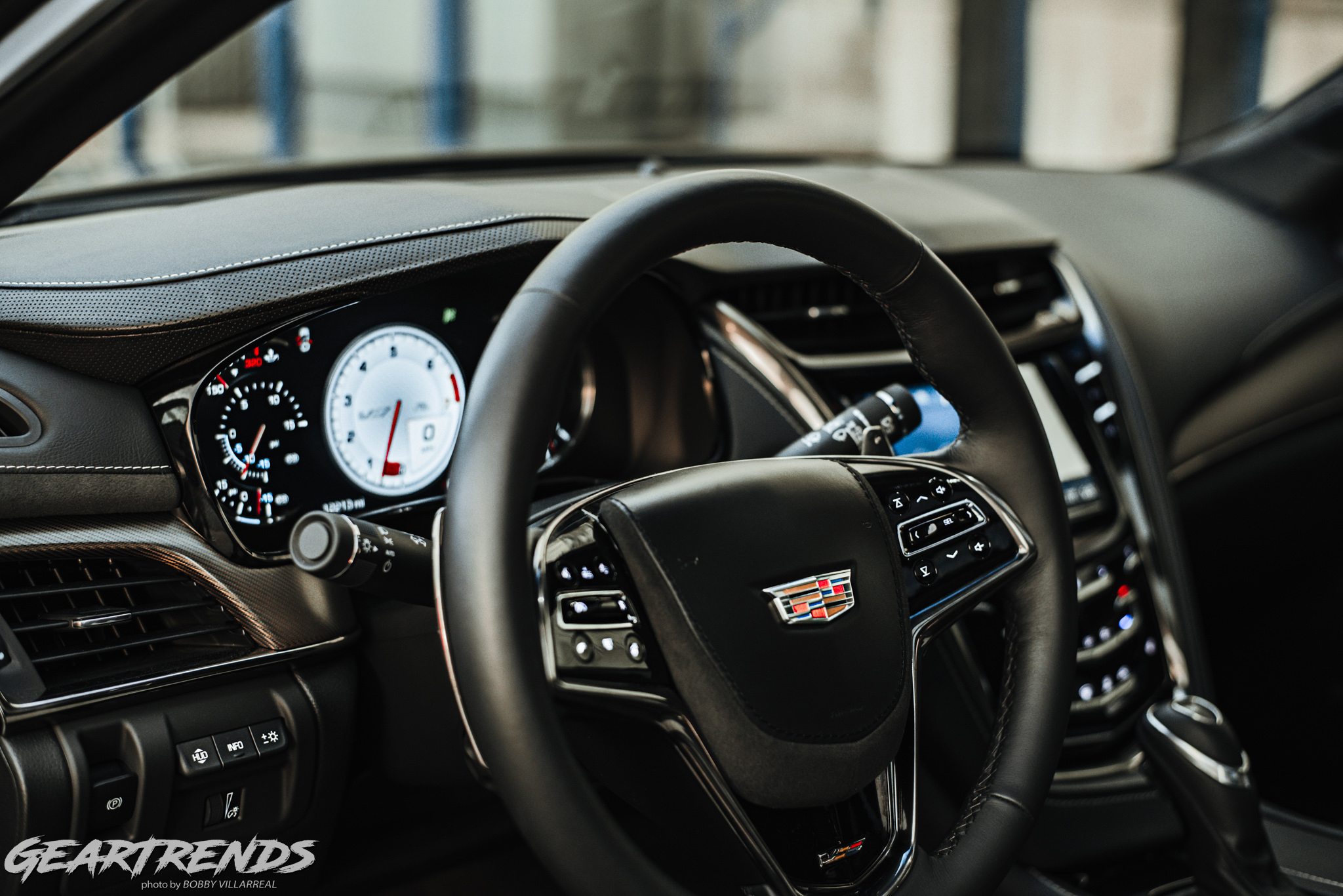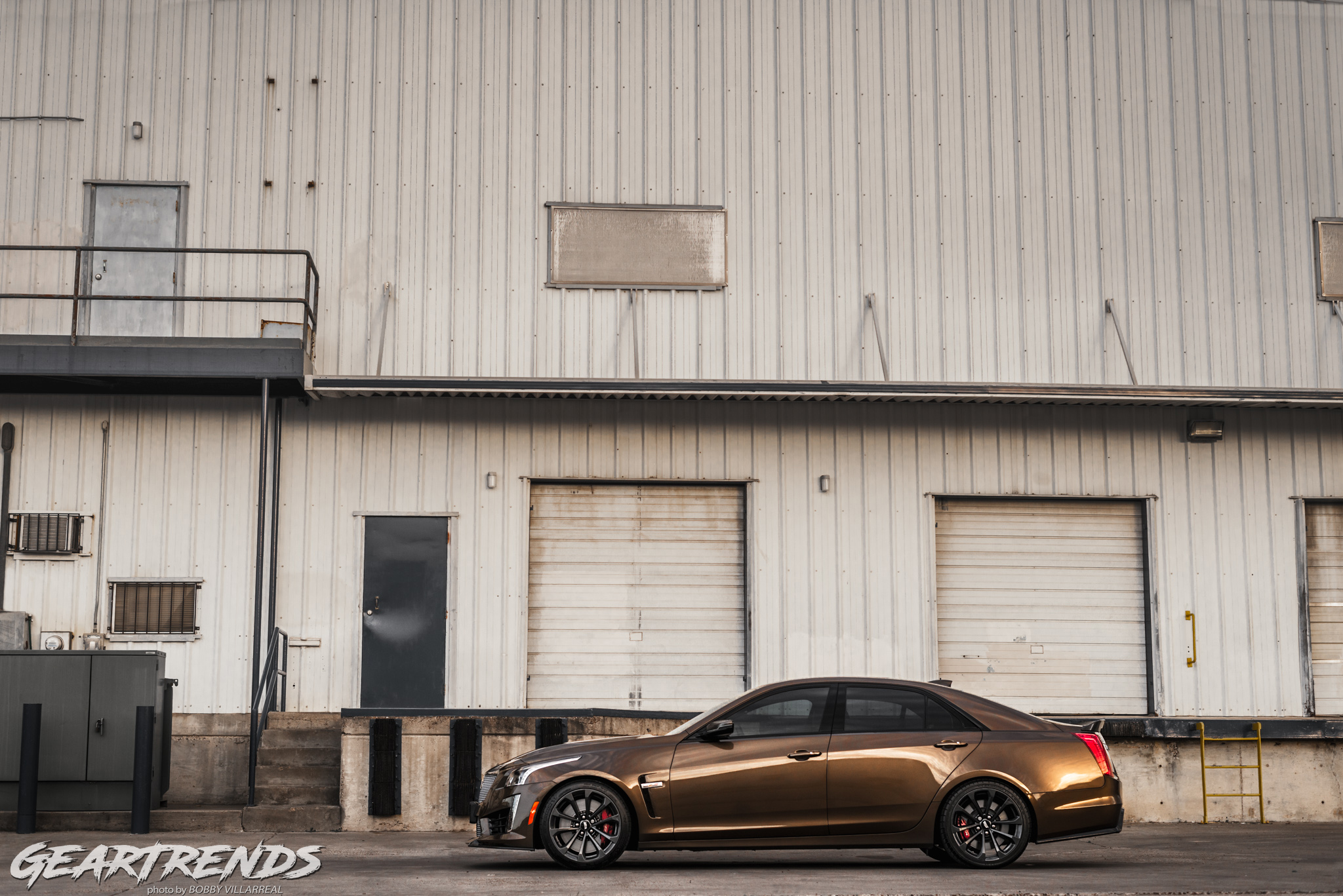 ________________________________
The Hellcat was basically no longer a practical vehicle, it was a pretty aggressive streetcar- small on the inside, and it was standard – not something his wife Melissa was going to be driving while he was at work. So, the 700+ horsepower Dodge would stay garaged for 5 days out of the week and when the time came to start a family, that interior wasn't going to cut it. The Ford Raptor offered plenty of space for a car seat, still had more than enough power to have fun in and let him enjoy some spirited driving on the sands at South Padre. Years later the itch to get back into something lower (and faster) came up – and this time the term "luxury car" was tossed into the mix. After finding vehicles that had only been listed for a day offered everything he was looking for – a 16 hour round trip weekend to Midland, Texas happened with his buddy Mando. The 2019 Pedestal Edition CTS-V Sedan had the look he was after with a limited run of 150 painted in Bronze Sand Metallic along with factory Carbon Fiber accents throughout the exterior reminding you that this isn't your run-of- the-mill "luxury car" – not that the V-Series Badge isn't a dead giveaway. Who said becoming a family man meant a life full of vans and back windows full of stickers? The V offers plenty of room, all the creature comforts and latest technology you could ask for, while still being able to put some serious power down on the 295 Michelin SS Tires out back.
________________________________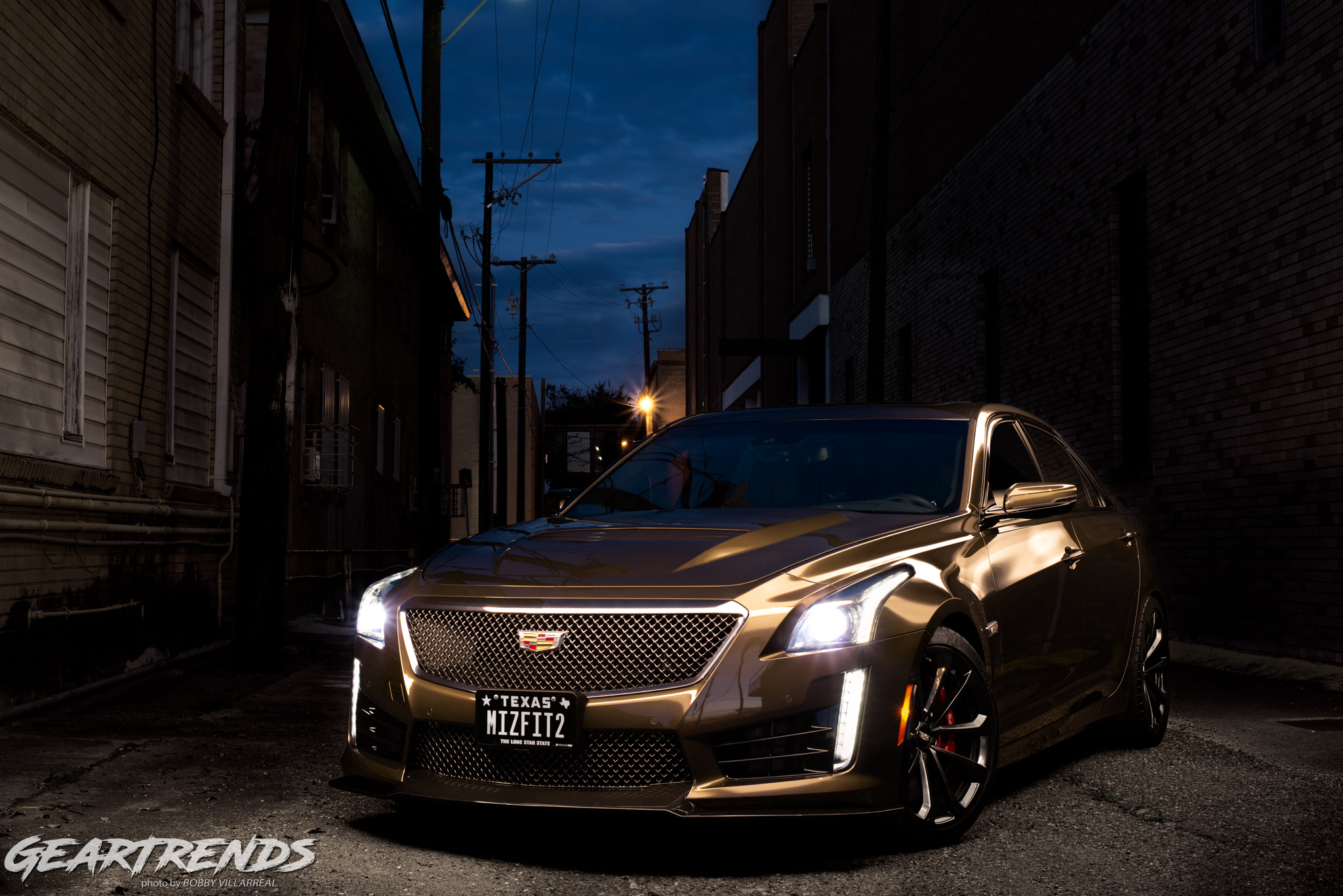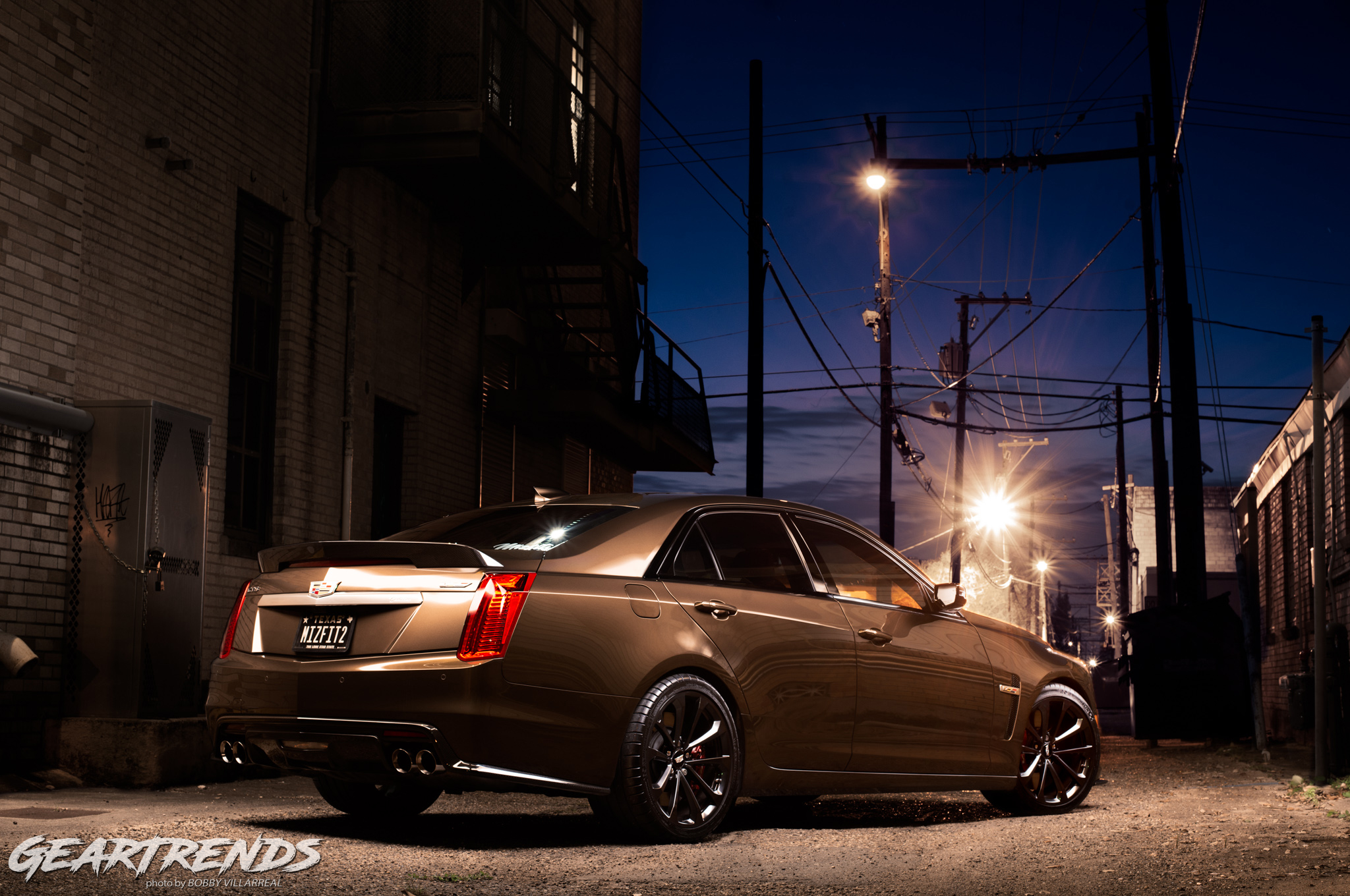 ________________________________
A lot of those vehicles Joe owned checked off all the boxes for what he needed at the time. Where some of these vehicles got him to where he needed to go others taught him what he needed to learn – with modifying a tuner to enjoying the back roads in a truck he could just beat on. That's one thing I've dabbled with, but not to this extreme. I've gone from American cars, gotten into Silverado's (before the whole "cuh" life was even a thing), owned too many imports, to finally taking a crash course on German engineering. If it's one thing I've taken away from this feature is that you don't need to put yourself in this box of what you think you "need" to be driving around in. Now I get the whole "allegiance to your favorite car" type of mindset: if you're a die-hard Chevy guy- nothing is going to change that. But if it's going to check off your boxes- do it. I guarantee that you'll be better off enjoying a vehicle for yourself rather than chasing acceptance from anyone else. 
________________________________

Joe De Leon's 2019 Cadillac CTS-V Pedestal Edition
Performance :
6.2L LT4 Supercharged V8 (640HP / 630TQ)
Roto-Fab Intake
Cosmetic :
Bronze Sand Metallic Paint exclusive to Pedestal Edition (1 of 150 CTS-V )
Black Trim Kit
Black Chrome Front Grill
LED Reverse + License Plate Lights
Factory Carbon Fiber Kit including: Front Splitter, Rear Spoiler, Rear Diffuser, Hood Vent, Color Matched Hood
Interior :
Recaro Seats
Carbon Fiber Interior Trim
Performance Data Recorder
Rollers :
19″ V-Series Wheels
Michelin Pilot Super Sport Tires – 265/35/ZR19 Front // 295/30ZR19 Rear
Stiff Stuff :
Factory Brembo Brake Kit
Sounds :
Factory Bose System
Shout Outs :
My Wife Melissa (Once again) thanks for putting up with my car obsession & my homie Mando Zamora for joining me in the 16 hour trip to pick up the car.
————————————–
Photos and Words by : Bobby Villarreal