CLTX- Back To The Beginning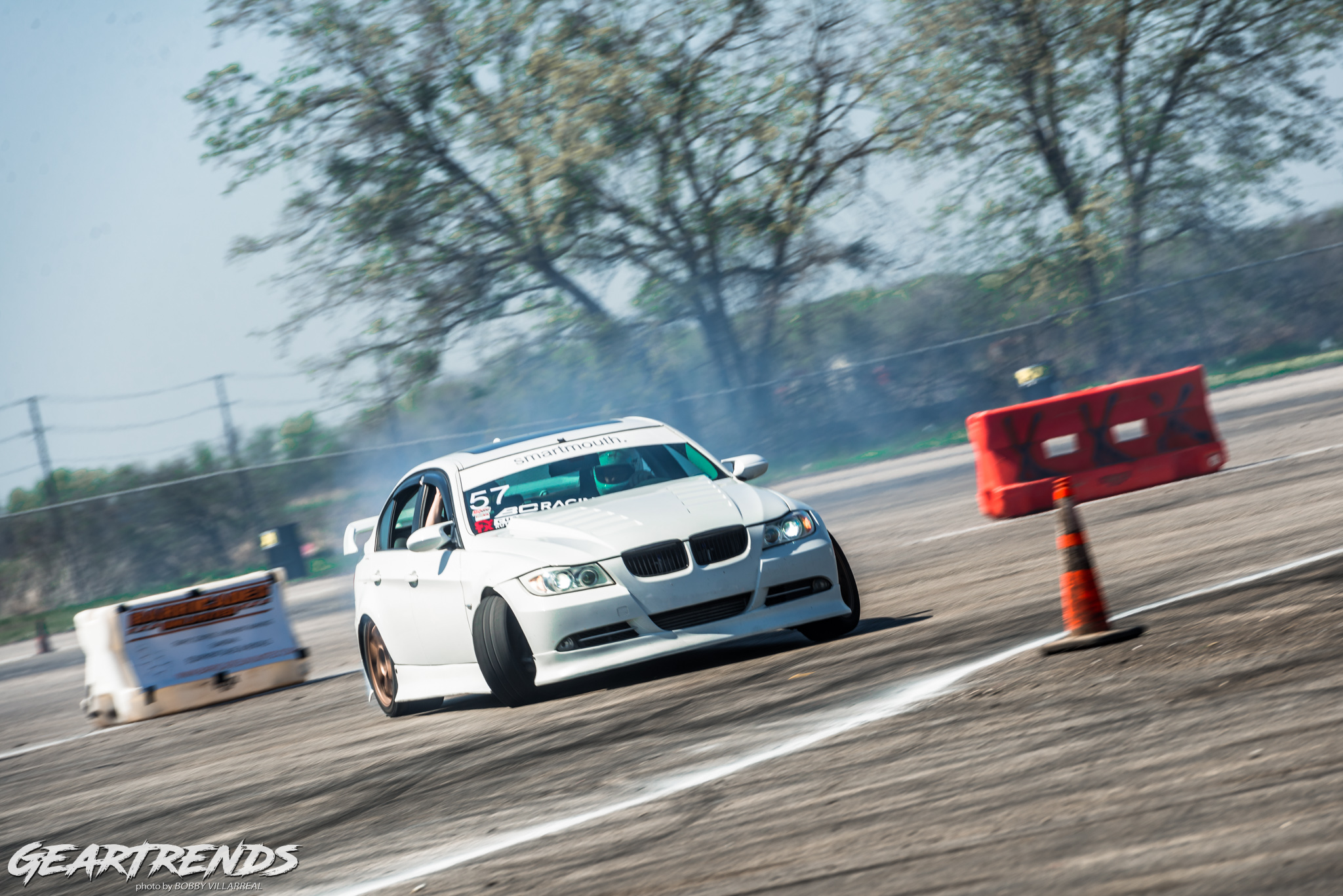 Ah San Antonio, back to where it all started, sorta? Technically the first drift event I ever went to was in Houston, but thanks to the Zerogrip guys, I lost track of all the trips we ended up taking here. The location now goes by a new name, Alamo City Motorplex, but the community and the vibes are the same- and I fucking missed it.
_______________________________________________
The weekend getaway was going to be a "let's get back to it" motivational type of trip. But since I'm pretty much a nervous wreck in most social settings, I brought the camera. I didn't sign up for a media pass though, to be honest I didn't want to take a limited spot since it's been a while and I'm still getting used to the new gear. After finding parking in the spectator area, I saw Josh McGuire getting his LS powered S14 ready, along with a few cars nearby he was with that would be testing and tuning. After catching up with the all too familiar 240, I doused myself with SPF 100 (we got smart and made sure not to use an oil-based one this time), and I started making the rounds in the pit area. It was nice seeing a few cars I'm still familiar with thanks to social media, and was also happy to see a good amount of E36/46's out there – I'm trying to be unbiased, ok?
Like I mentioned, this trip was a way to reignite things. Personally, I hadn't been to a drift event to get media coverage for the site since June 3rd…of 2018, great- and now I'm depressed. Aside from planning to get a few photos, I'm also trying to make the move from being behind the lens to hopefully getting my car out on track within the year. My buddies that I went to the event with are currently working on their own vehicles – a pair of 240s, both pretty close to firing up and both having me pretty excited to see driving around. It's one thing to watch the streams and see all the amazing media content from events, but it's another to be out there and see things first-hand. The Club Loose guys always throw gnarly events – there's no competition, no egos, just everyone out there having a good time on challenging track layouts.
I've said it before and I'll say it again, there's a different kind of vibe at drift events that really just pull you in after the first one. At certain levels, sure you'll have the intense competition, your rivalries, the smack-talk and banter you see on social media and all. But in most cases, the mindset of a majority of the drivers isn't just "I need to be the best, at the top", and the term "community" actually applies here. It isn't uncommon to see drivers share tools, sometimes parts, offering advice for driving out on track; hell, sometimes they'll even share food and drinks with people not in their camp (I received a burger one time for taking photos of a person's car on track – the term "will work for food" definitely applies to me in most cases).
I missed the way it all felt, and maybe it's cheesy, or lame, but after a year of being at home working and not really seeing my close friends and doing the car stuff we'd usually do, or going to events as often as I'd like, being at Club Loose Opening Moves gave me that sense of normalcy that I'm hoping will last and carry on to the next event I'm able to make it out to.
_________________
I want to thank all of the guys at CLTX for hosting a great event! If you want more information on upcoming events, rules for A through C groups, merch, and more visit:
CLUB LOOSE TEXAS
————————————–
Words and Photos By : Bobby Villarreal