Club Loose Texas : Memorial Moves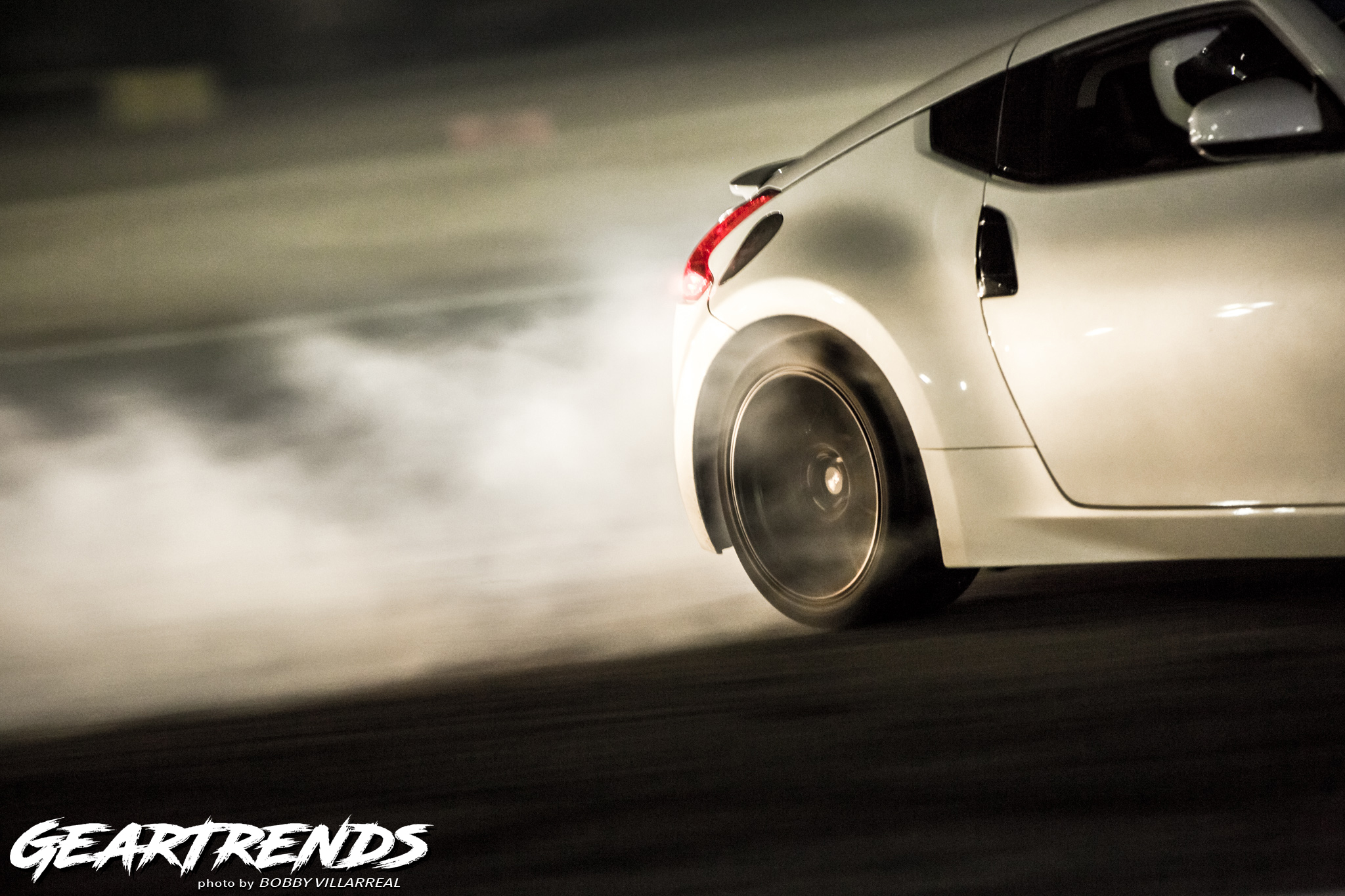 I hadn't been out to a drift event for almost a year now, seriously I hate that I'm not even over exaggerating – the "Drift Wars" coverage I got went up July 2017…I suck. But sometimes things happen, plans change, life ends up going a different way; but if you get lucky the things you love that have to get put on hold end up knocking at your door at 2am possibly drunk asking for another chance- wait what? I almost didn't answer that door, I almost decided to actually end this once and for all – for real this time. But I started realizing how much I would miss it, and around the time I decided to finally go at this full force I get a message from my buddy Carlos with a video of his 240 looking crazy clean followed by, "SA Gear-Trends feature? I'm heading up there the 27th" – let's call this fate.

It doesn't take much to change my mind, I've been known to do things on a whim just because a friend suggests it. Except bad things, the DARE program really works y'all…it really works. And I feel like I've talked about ending the site several times mostly because I feel like I'm letting "everyone" down. Sometimes features and event coverage goes up months apart, which is never the way I want things to go, but like I mentioned, sometimes things just happen. But this last time I thought this was it, I wouldn't even make an announcement – the site would just sort of go away after a while. It's not because I wasn't into it anymore, I'm always gonna be a car guy, I'm always going to be messing around with them, photographing them and all that fun stuff. Honestly it was just getting harder to commit, don't read too much into that one, please. I decided if I was going to go down, I'd go down swinging – my closest friend that I live with has this awesome fighter mentality and I think that stuff is finally rubbing off. The site was going to get its first refresh after several years, a new logo, FINALLY larger photos because this thing of lower than facebook resolution was extremely dated. I'm not a professional website/html guy although I give off the i.t vibes at times, tackling this was gonna be a project but as I said, I'd be going down swinging.
We were driving up to San Antonio, my brother Mike had sent me the new logo so I decided THIS coverage would be the first one for the new site- which meant as soon as we got back I'd have to start on all this. We got to SAR (San Antonio Raceway) and I sprayed maybe 2 layers of SPF 100 sun block, tied down my fancy floral sun hat that I bought the night before, and thanks to Alex and Danny for being understanding that we were coming 4 hours away and would miss the media run down- I was able to get a quick run down of where I could be on track, and got to work. It's been a minute since I've seen a lot of these guys that were out at this event, and saying hello to a lot of them, finally meeting some of them for the first time even, getting offered a burger and beer from this awesome group of dudes- I knew that keeping this thing alive was the right call. I'm the biggest pessimist you'll possibly ever meet, and even though the people I'm around the most are awesome and constantly supportive of what I do with this- it often slips my mind that there's people out there that I dont talk to all the time that appreciate what I'm doing with all of this.
The entire day was pretty much a blur, get it?!? Because…it's a drift…event…sigh. But seriously from being out on track shooting and remembering to stay hydrated, to getting the opportunity to setup not one, but two feature shoots with some AMAZING cars- going home covered in dust and bits of tire didn't even matter. We had a long drive ahead of us, and Steve, you weren't wrong- that orange Mountain Dew was pretty damn good. That crazy amount of sugar and god knows what other chemicals in there helped me stay awake working on choosing these photos that made it to this article. A day later I'd be back home in Harlingen going between editing photos and starting with this new layout and redesign. After a whole lot of coffee, iced black to be specific because I hate myself, we're finally here. I can't thank everyone enough, from my family and friends – to every single new person I meet because of this. After a long time of saying there'd be changes coming- I'm happy that this is the point where it's finally starting.
Welcome to Gear-Trends 3.0
————————————–
Photos and Story by : Bobby Villarreal