How to start the year (a little late)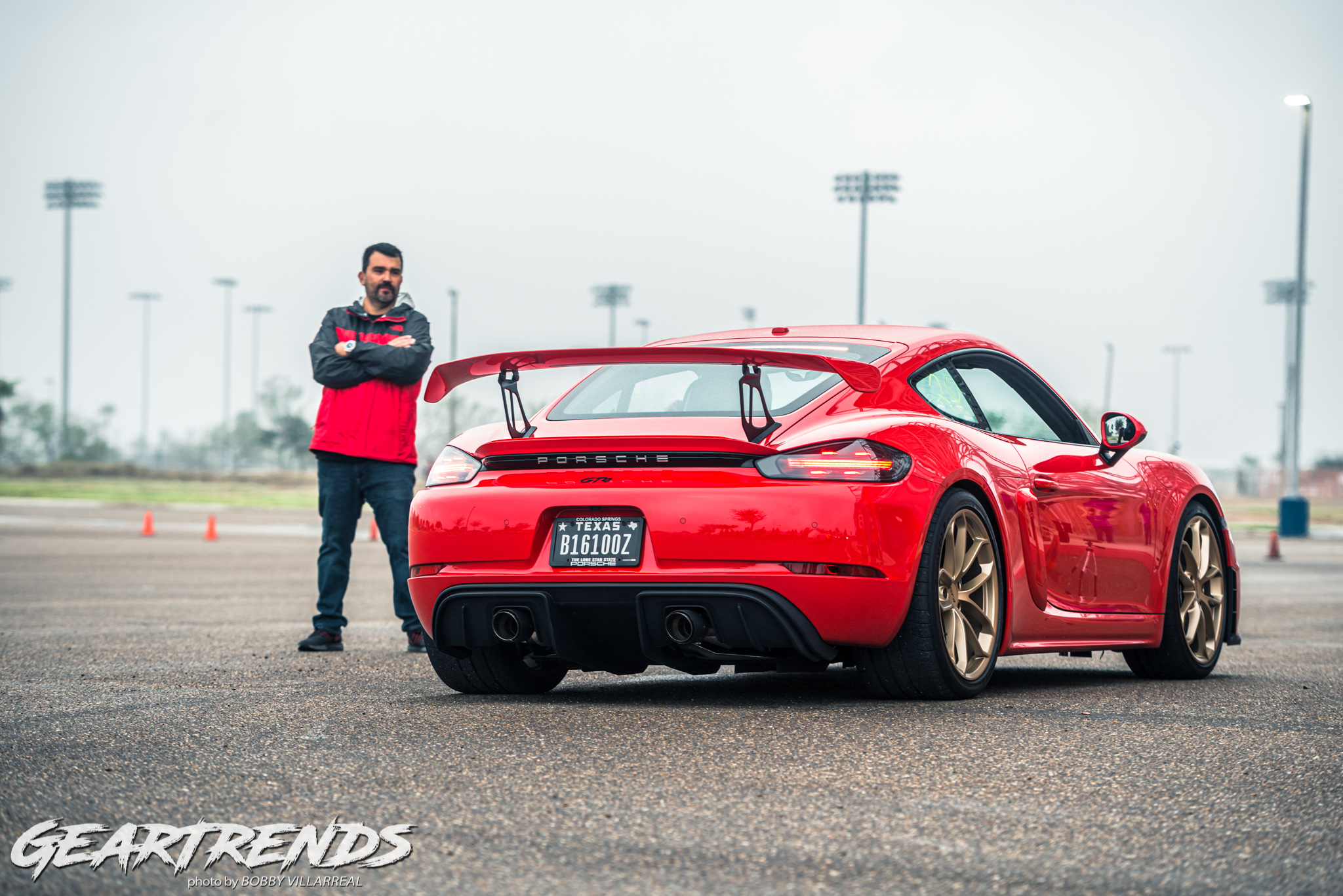 First event coverage of the year, and it's pretty fitting that the last event I covered was also an Auto-X event by the RGVPCA. This time around two organizations came together which brought two different crowds of automotive enthusiasts together. Sometimes when worlds collide- it's not such a terrible thing, especially in this case. 

_______________________________________________
Personally I've always been a performance driven sort of guy. I primarily would get on the drag strip back in high school no matter what car I had at the time. So when Gear-Trends started, I wanted to make sure I could go to as many motorsport events as I could and showcase vehicles that are built, look good, and get on track. While focusing on that I completely dismissed the other side of things, and just because it's not my thing – doesn't mean the same sort of passion isn't there. Car shows, gatherings, show-offs (not take-overs, fuck those guys) and the like, bring a whole different aspect to automotive culture. Where the motorsport crowd introduces performance and technology, you have the other side creating trends, ahhh see what I did there? These are the guys figuring out how to make the engine bay look less cluttered with wire-tucks, dealing with tire fitment to get the perfect stance, and bringing bac underglows…I'm a sucker for underglows. But when it comes down to it, there's nothing wrong with just really being proud of the car you drive and wanting to show it off to others in the community.
Yesterday The RGVPCA and LGR Rally's teamed up to bring these two worlds together. You had people looking at cars go around the course from a safe distance learning about car handling and the limits you can take your vehicle to, and at the same time you had a lot of those track drivers walking around checking out the cars hanging out just having a good time. Sure, weather was a bummer – but the turnout brought over 200 cars to an event in a time where most of us just need a break from what last year brought. I'm looking forward to seeing what the next event brings and I'll work on getting more content and more drivers on track, and cars off track. But remember, as much as I'd like to cover everyone, I do get pulled in different directions, lets call it my ADD. If you see me out there shooting, feel free to introduce yourself, your car, I wont pull out my Square reader or demand payment or anything – and I'll be sure to get you and your vehicle on track OR just hanging out with your buds with your group, it's all the same. 
The next event is scheduled for March 13th, I'll be out there with my camera getting coverage hoping to see you all there and as always- I'll be looking for more vehicles to feature right here!
_________________
I want to thanks RGVPCA for hosting another great auto-x event! If you want more information on upcoming events, learn a bit about what's required to get on track, and more-
visit High Performance Driving Events RGV
I'd also like to thank LGR Rallys for bringing out a great crowd with some awesome vehicles! LGR is the only rally group in the RGV that hosts community events like Toy Drives, Food Drives for the local Food Banks, and of course- Cars & Coffee events like this one. If you'd like to get involved and make it to their next event
visit LGR Rallys
————————————–
Words and Photos By : Bobby Villarreal