LOT1320 : "The Undertaker"
American Muscle Cars and the drag strip go hand in hand, and in the stands you'll see spectators of all ages and all walks of life. You don't have to be a car guy to appreciate the sound coming from the burnout box, leading up to staging, and ultimately lining up and dropping the hammer split seconds before that last green light comes on. I started Gear-Trends with the mindset to photograph cars, talk about them a bit, their story and just inspire people with what some locally have done. Up to this point it's primarily been street cars, although most of the cars we've featured can hold their own on the track. This year we're starting a new series that will be separate from our standard features, and we're calling this series "The Lords Of The 1320"!

This concept came about from talking about the new trends going around the import community (well some of them at least) with some close friends. I wont go into specifics of this, but one thing I've always loved are cars that get built for a purpose. They aren't pretending to be something they are not, they get built to go fast, and they do just that- and Henry Thomae's been building them and going fast for quite some time now. After deciding to go through with this series I searched for leads the way most people do in this great technological age…I joined a bunch of local Facebook Pages hah. I posted up on a few what I was looking for and messaged a few admins, one of which replied back pretty quickly. After talking with Bobby Rodriguez, admin of the 956 Drag Racing Facebook Page, for a while he pretty much set things in motion for all this to happen, and I'm extremely thankful for that! Bobby couldn't have set things up with a better person, after talking with Henry at the shoot, its safe to say I will pretty much have my hands full keeping up with the Lords Of The 1320 series.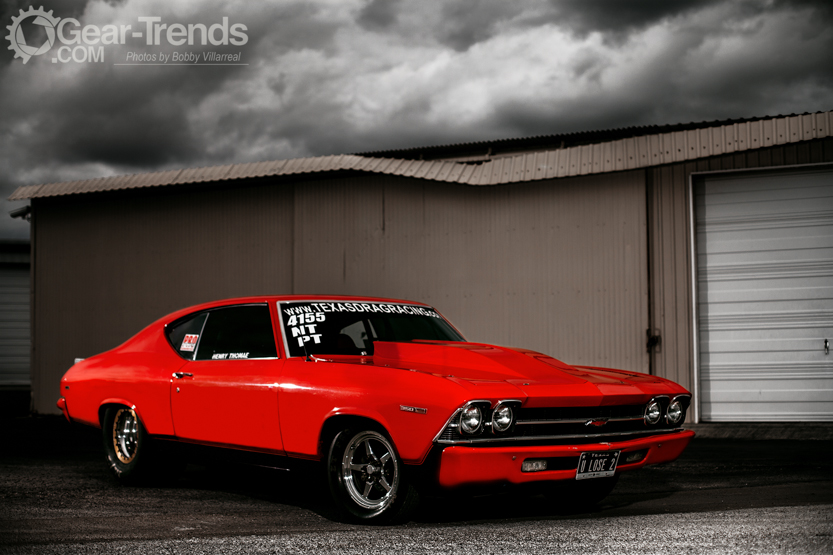 The car you see here wasn't always in this form, in fact its pretty much been in the works since it was purchased…roughly 20 years ago – a true testament to being built, not bought. The intentions of building a monster on the track, however, was there from day one, this was always the end goal; and spoken like a true veteran who has been in this game for a while "It's never done, there's always more to do and things to change, you need to keep up…". Seeing and hearing this car in person can take you back to your childhood years, when you would play with hot wheels, when you would get excited when your dad would hit the throttle because lets face it- that's the appropriate thing to do with your son in the car, hey I survived. Henry's taken a car that most would be happy with driving stock or even half as fast, and transformed it into something that takes years of seat time and skill taming, and even then it will still carry the front end up 100ft out from the starting line.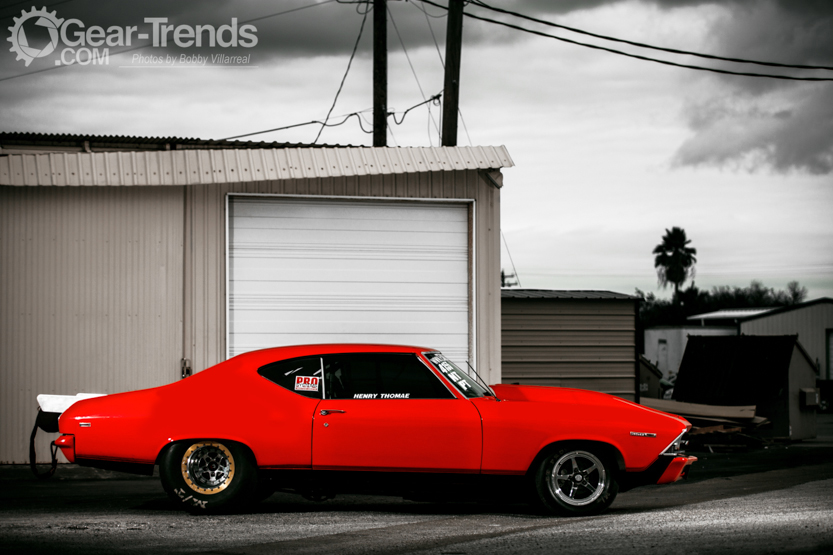 On any given weekend you'll find The Undertaker at its proving grounds at the Edinburg Raceway, which earlier this year made a change into new management and we're pretty excited to see what happens with this new project! Now the Undertaker is no trailer queen, and taking a look at how many events this car goes through a year is proof of that – from test and tunes, grudge matches, and all the way up to shootout events. Under the hood you'll find a 606 Big Chief Big Block Chevy joined to a Powerglide Transmission all stuffed into a clean and organized bay. Looking over this car you'll find a roll call of some of the top names in the industry; Mickey Thompson, Weld Racing, Wilwood, MSD, Moroso, Holley, Earl's, NOS, all which help this car achieve the times it does down the 1/4 mile.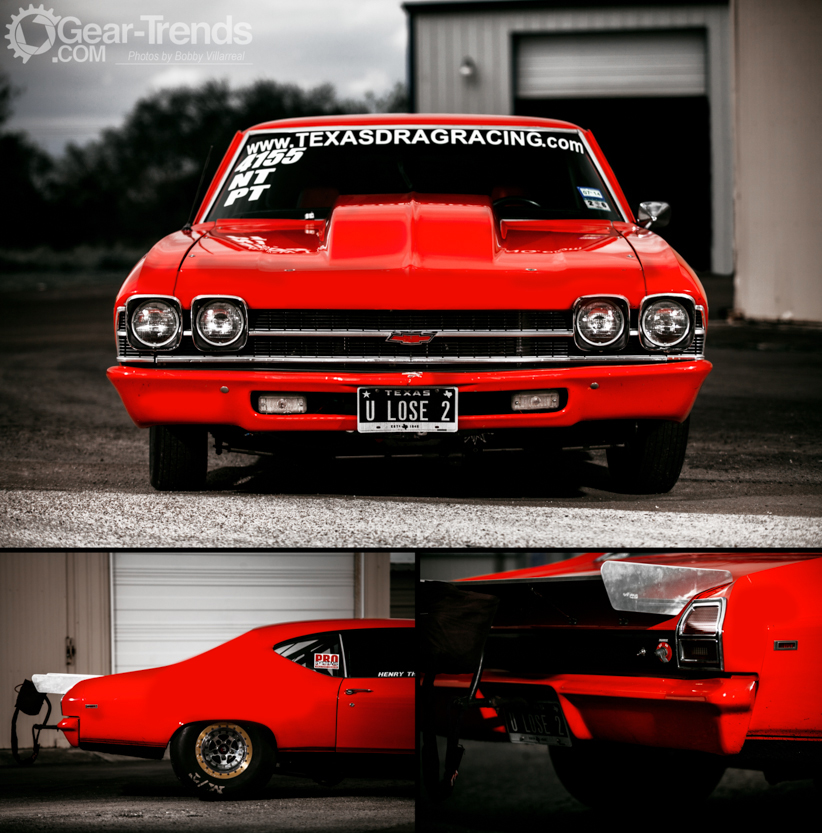 This year I'm really going to try and push myself to bring more contact in all aspects of the automotive culture. This means I'll still be featuring more street cars, coverage on more racing events, SOME car shows, and now one I'm most excited about, The Lords Of The 1320 Series. We'll bring you some of the fastest, loudest, and down right most menacing cars you'll see that you can find racing down our very own drag strip. If you have any suggestions, comments, or anything you think could help please feel free to join up on the blog, or find us Facebook. I hope with this series I'll be able to show you the more aggressive side of the automotive scene here in the valley – its more than Trucks and Lowriders, we have it all- because you know everything is better in Texas.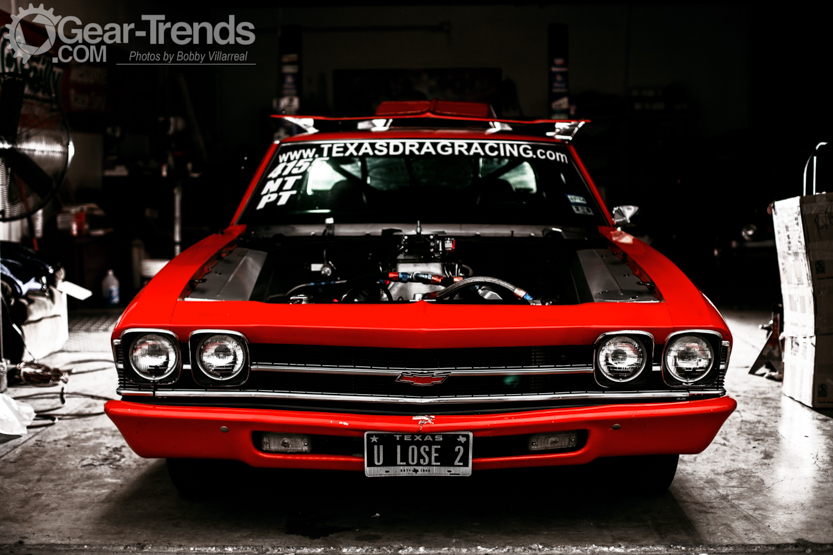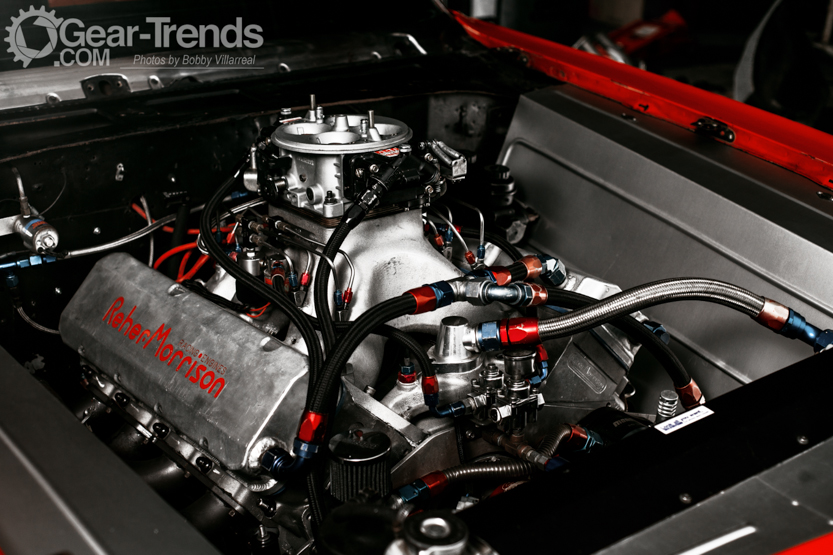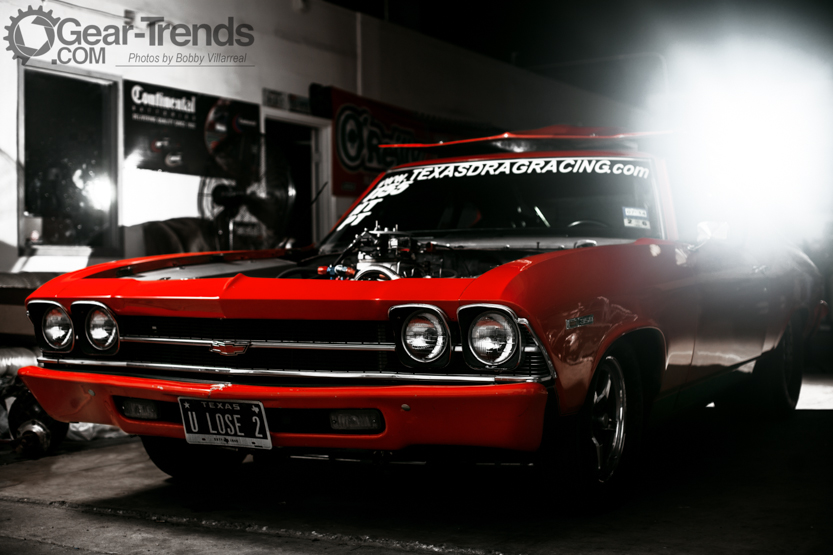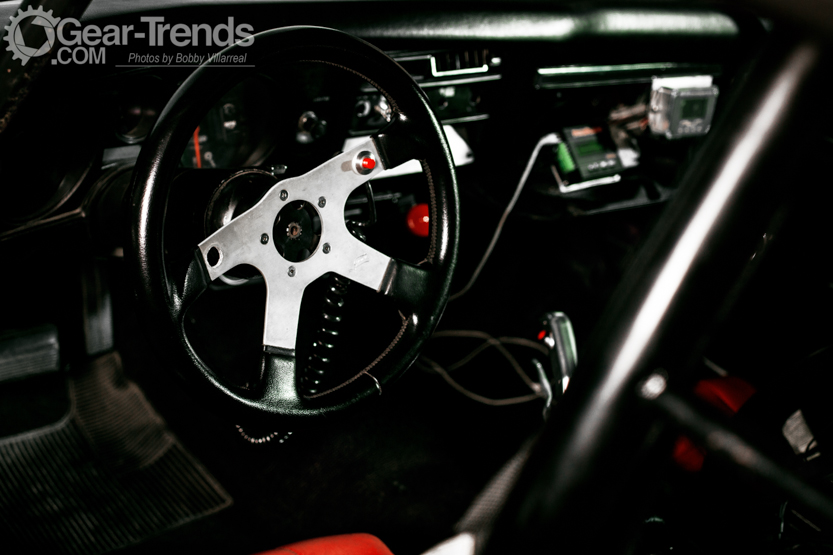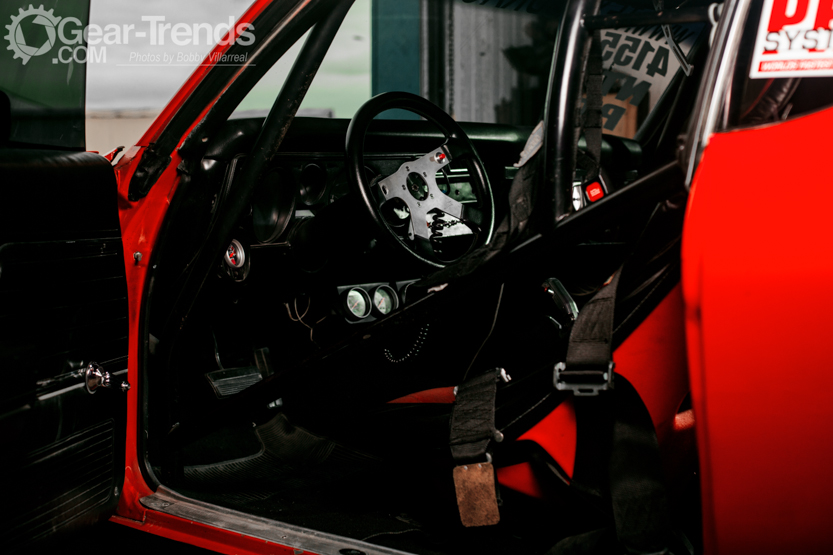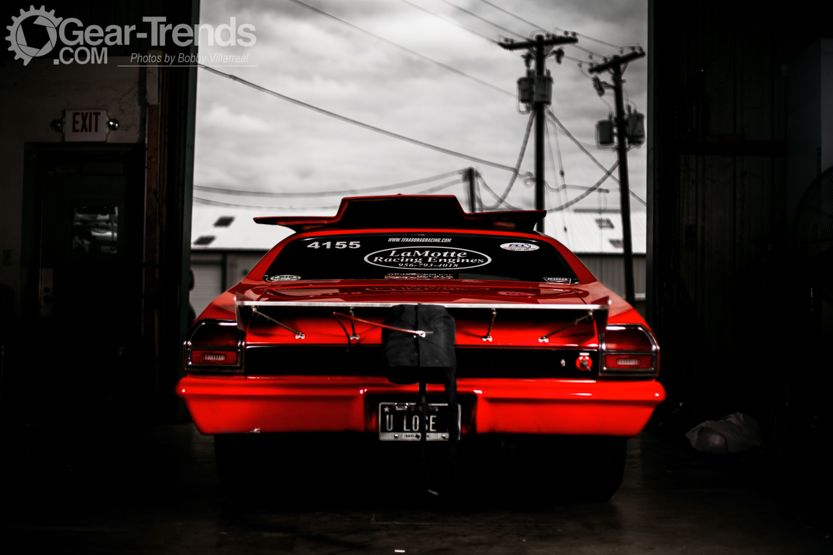 Henry Thomae's 1969 Chevrolet Chevelle
Performance :
606 Big Chief Big Block Chevy
Powerglide Transmission w/Transbrake + Nitrous Converter
Cosmetics :
Custom Drag Wing
Parachute
Interior :
MSD Tachometer
Rollers :
Weld Racing Aluma Star 2.0 Front
Weld Racing Aluma Star Double Bead Lock Rear
10.5 Rear Tire MT Slick
Stiff Stuff :
Wilwood Disc Brake Conversion – Front/Rear
12 Bolt Rear End 4.30 Pro Gear
Ladder Bar Back Half Coilovers
Sounds :
Stock
Shout Outs :
Freight Central Logistics of Harlingen (sponsor)
Fleet Specialties Harlingen (sponsor)
Patrick James Pro Systems Carburetors (sponsor)
Darrell Siscoe and Manuel Ochoa crew chiefs
My wife Priscilla and kids Trey, Chris, and Leroy Thomae
Connect with us on Facebook
————————————–
Photos and Words by : Bobby Villarreal