Pulling Shots : Harlingen Cars & Coffee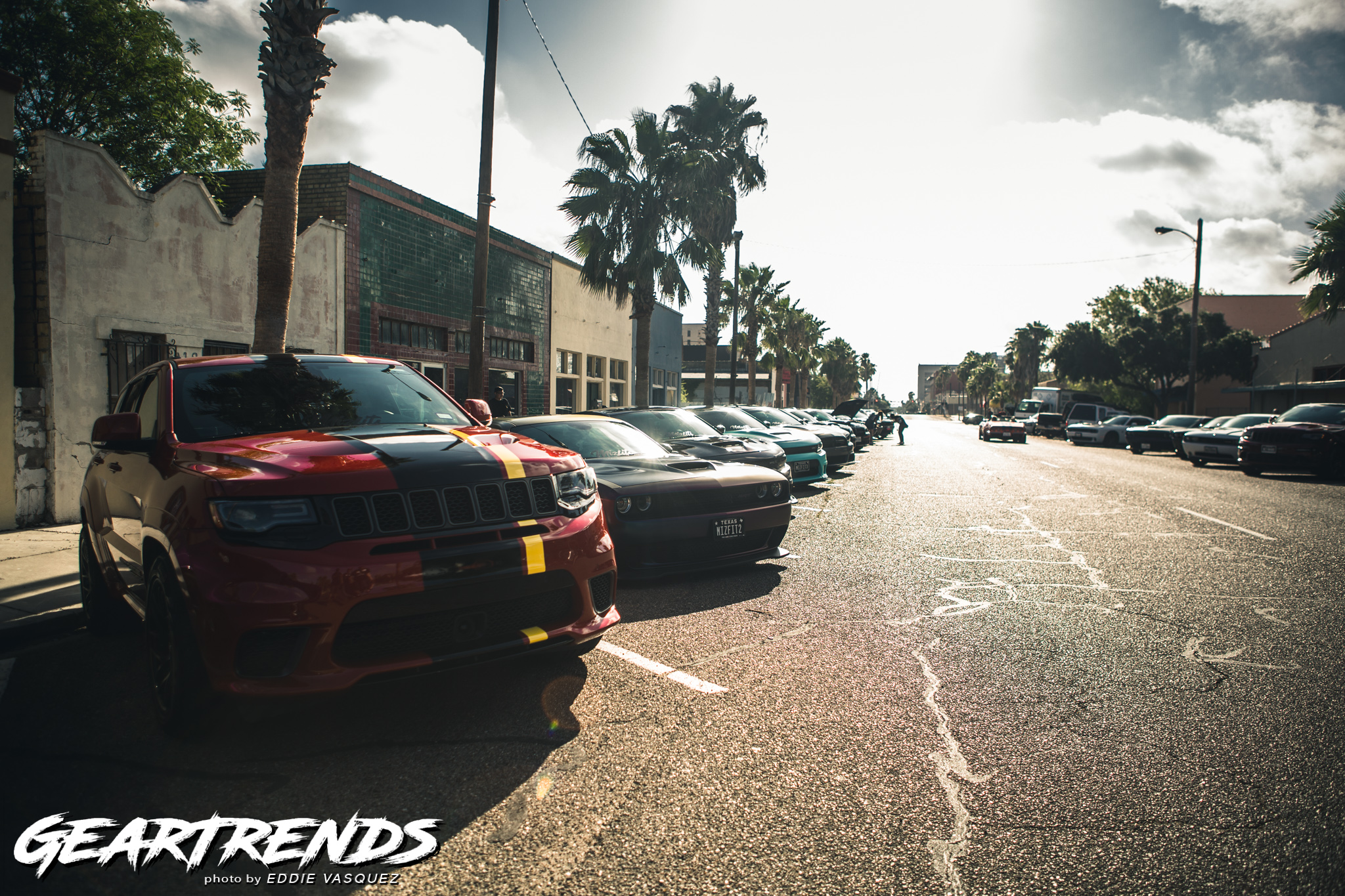 With the exception of the smell of bacon, there aren't a lot of things that can get me out of bed early. I'm just not a morning person, and it's too late in the game to change that. However- on rare occasions, NOT because I was scheduled to work, I'll be up early getting my gear ready because procrastination is key- and then I'm out the door. Thankfully the first ever Cars & Coffee in Harlingen,TX starts at 9am – which is still early.

Sometimes planning goes a long way, but sometimes you really underestimate the local car community and their enthusiasm for something new starting in an otherwise "quiet" part of town. That's exactly how a week ago Van Buren Ave. between E. Street and C. Street become a hangout spot between 9 and 11am. There were a few people who got the ball rolling – a few members of RGV Modern Mopar took the initiative to reach out to the first coffee shop in town, Bandera Coffee Co. and along with Rio Grande Grill right next door, this all was going to make for a great Saturday morning. Now I'm a man of many hats- or in this case aprons, as I've recently taken up a part time gig at Bandera. I was scheduled to work the morning of the show, but thankfully Ernie had made plans to come get some video done for us, and some other friends were gonna be making their way out with him. I've known Eddie for years now, so I knew I could trust the guy with walking around with my gear to get some photos, and he did not disappoint. You wouldn't even think he's never used a DSLR before – way to make my job look easy…sigh. But I'm thankful for these guys that came over from McAllen to get these photos and videos up. Thomas and Ashely, owners of Bandera Coffee Co, have said they decided to stay here in the valley and open a place that celebrates the area, culture, and what we have right here in our backyard- because we all know how easy it is to knock it (guilty). At the core this is right in line with why I started Gear-Trends, to celebrate the craftsmanship and vision some of you all put into your vehicles right here in the Rio Grande Valley. Be sure to follow us on Facebook and Instagram where we'll be promoting future Harlingen Cars and Coffee events!
————————————–
Story By : Bobby Villarreal
Photos By : Eddie Vasquez
Video By : Ernest January