Back in April I tagged along with some friends to San Antonio for our first "Day of Drift" event held at the San Antonio Raceway. It's a pretty chill event, a place for the guys to go and hone in their skills on the track, and a good way for me to stay on top of my game – photography wise. I noticed Scotts car right away, who wouldn't? In a motorsport where the 240 platform seems to dominate, its pretty rare you see a RHD daily driven Skyline on the track. I knew I was going to have to talk with him at the next event…and obviously you know how that goes, its now been 4 months later and I finally got a chance to set this up!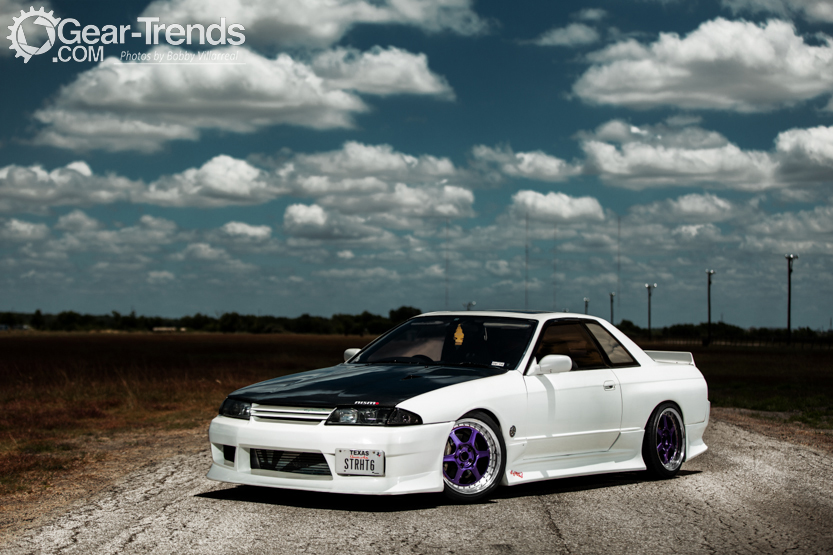 It was 7pm the night before the event and I confirmed with Scott I'd be going this time, I didn't want to jinx anything so I waited till we crossed the checkpoint leaving McAllen. The last time we had planned for me to head up there and shoot something came up last minute and I had to bail- the following event, none of us were able to make it up there. Finally everything lined up and there I was, at San Antonio Raceway – a little before 1pm with this car in front of the camera, and me running around trying to hurry it up because it had to have been well over 100+ degrees. We wrapped up the shoot, headed back over and shortly after the car was heading out on track for a few laps. The new angle kit had been installed just a few days before which showed some great improvement from the last time I saw it out on the track. Like I mentioned earlier, seeing a daily driven Skyline on track at a drift event isn't a common thing, especially given the fact that the owner purchased this car while living in Japan, and has some awesome stories to tell.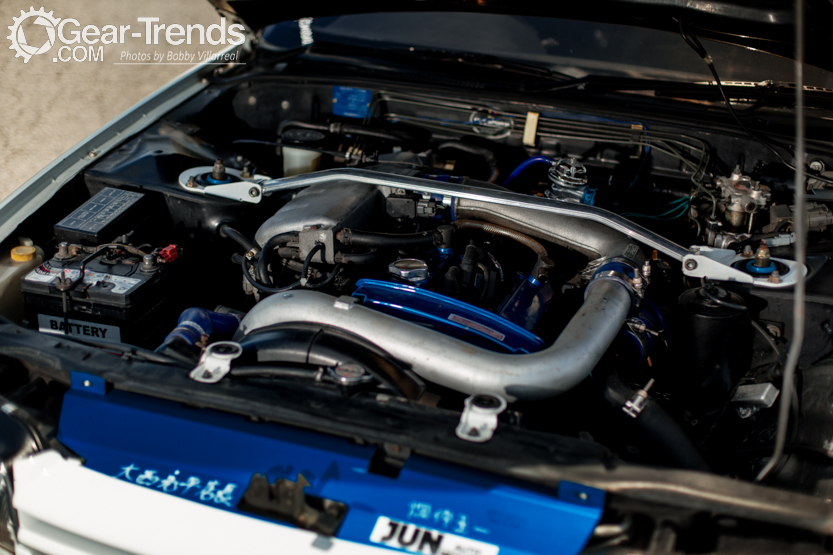 The R32 was purchased bone stock in late 2013 while living in Japan, and it's come a long way in the nearly 3 years and several hundred hours wrenching on it. Scott's actually done all the work himself, with the exception of some of the paint work. Aside from doing all the work himself, living in Japan for a while came with some benefits – and one of those came by some custom fabricated parts by a name familiar to some. JUN Motorsports had their team develop some custom parts for the car along with Up Garage throwing in some parts from their shop. This RHD super car has ripped through the mountains of Japan, gone through several turbo setups through its life, and now can be found every now and then sliding on track for what its been recently tuned and built to do. Purpose built cars are seriously my thing, I love seeing them, I love talking to the owners about them and how they made the decision to dive in, and obviously…I love photographing them.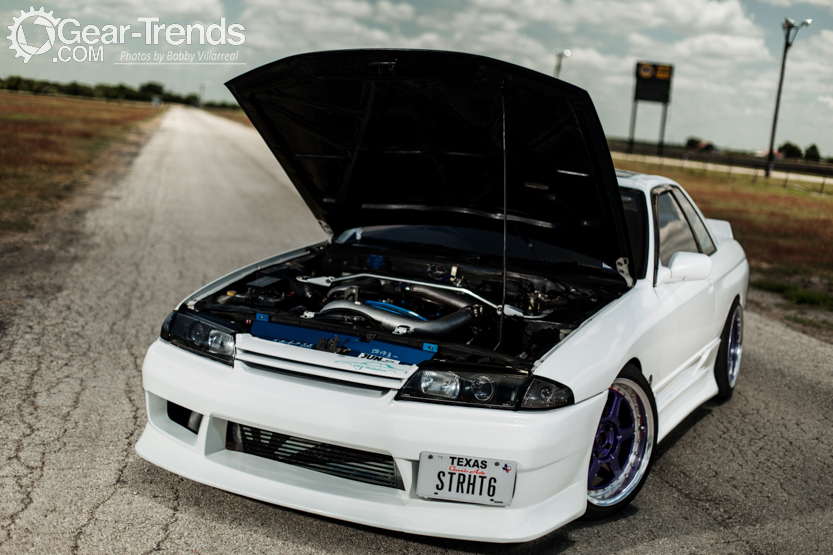 Another perk to this car aside from being considered a nostalgic super car, is how simple and unsuspecting the exterior has remained. The DMax Body kit flows perfectly, accentuating the aggressive lines Nissan designed for this car form the factory as opposed to completely altering them. The bodykit paired with some deep purple Volk GTP's, the CF hood, along with the Rocket Bunny wing give the profile of this car that extra "umph" some desperately try to achieve. With the exception of a Bride Racing seat and a removable steering wheel, the interior has remained simple and clean, and the purple accents carry over inside as well. These exterior mods along with the performance work and suspension/brake upgrades have also been helping him off the track at a car show every now and then which has resulted in taking home a trophy here and there.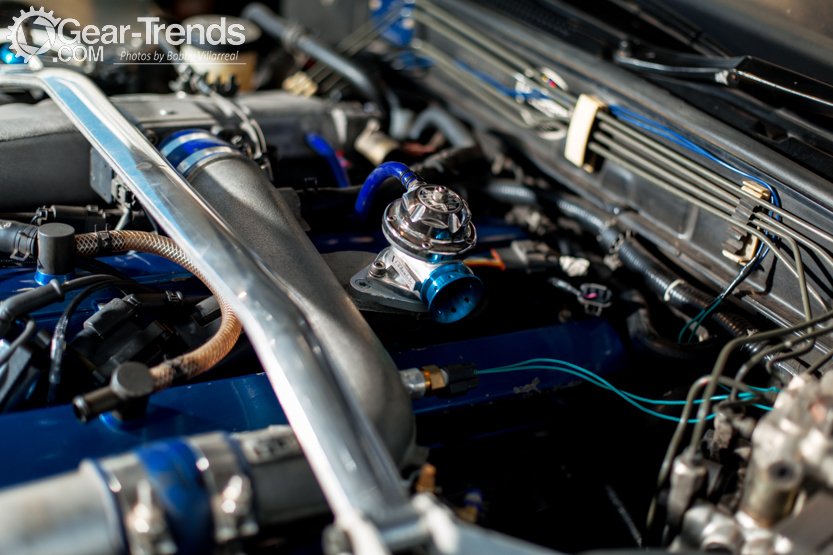 I'm starting to sound like a broken record but seriously, having a game plan is always key to making your build less stressful then it has to be. The focus on Scotts Skyline was always to go fast, handle great, and turn heads while doing it- and he's achieved just that; and its taken time and multiple setups to get here. With another drift event coming up, there's seriously one every month in San Antonio…gotta envy those guys since there's still nothing local going on yet, I cant wait to see this car getting out on the track and improving more and more. So if you're in the area, feel free to check out our Facebook page where we'll be linking up the event page and don't forget to bring your ridiculously high SPF sunblock and your sun hats- you'll thank me later.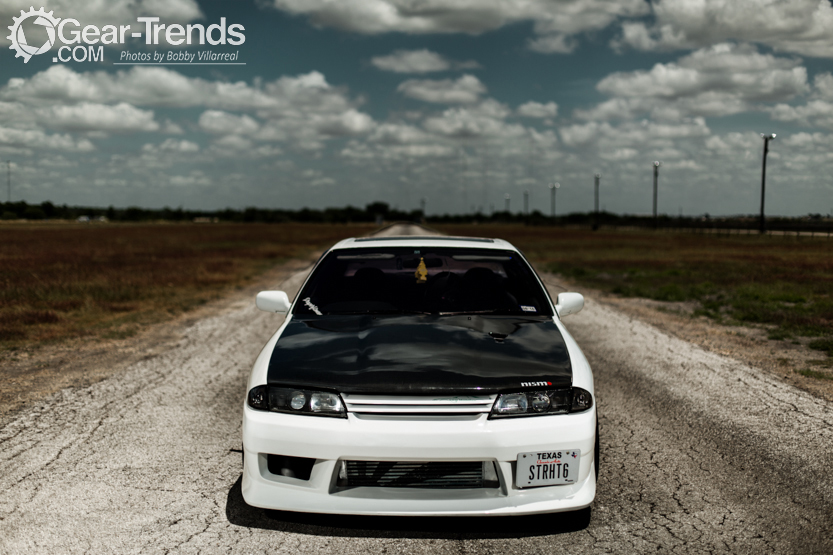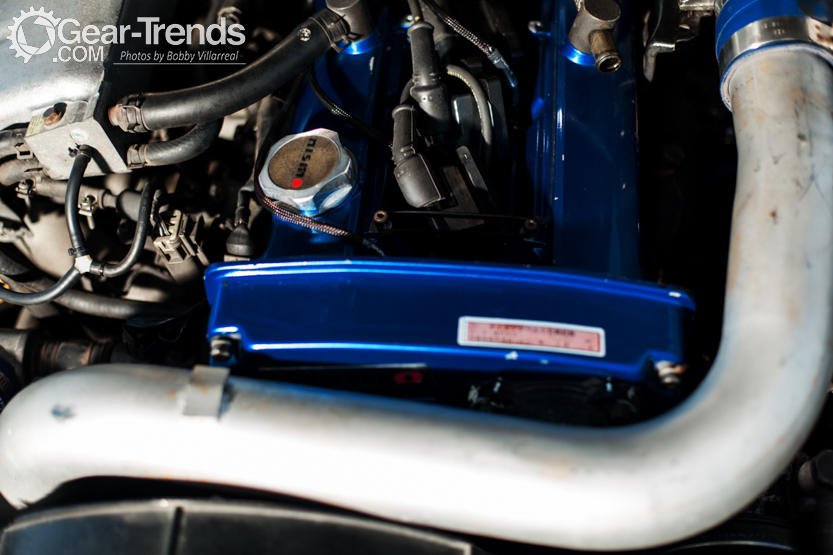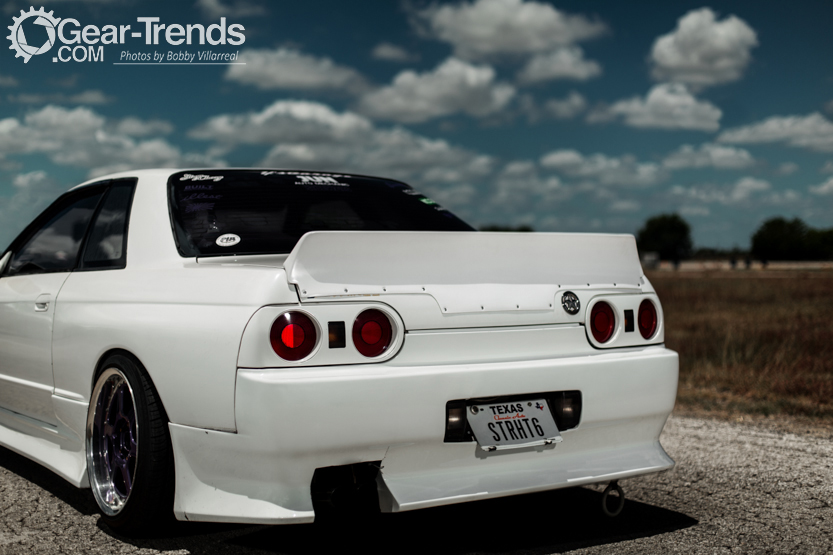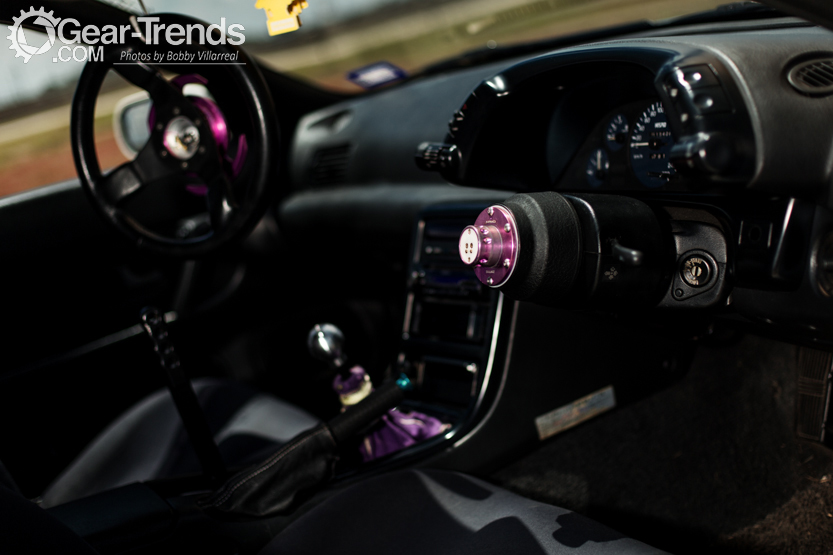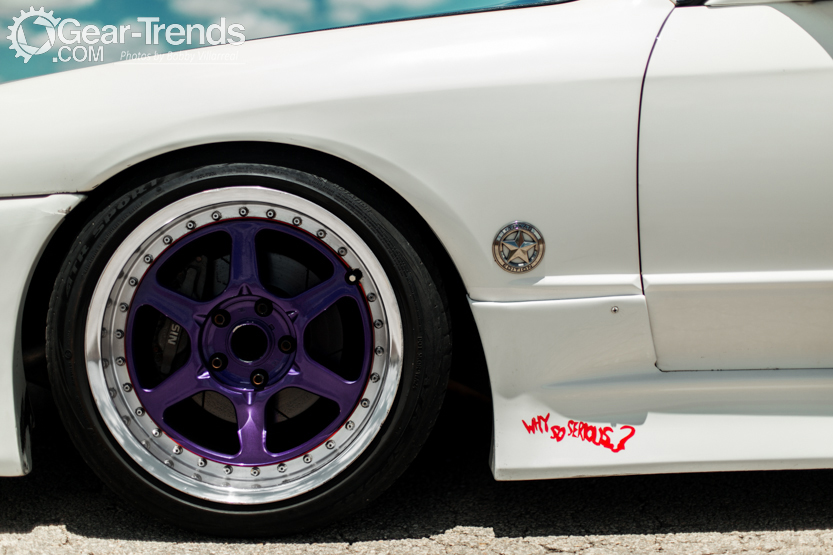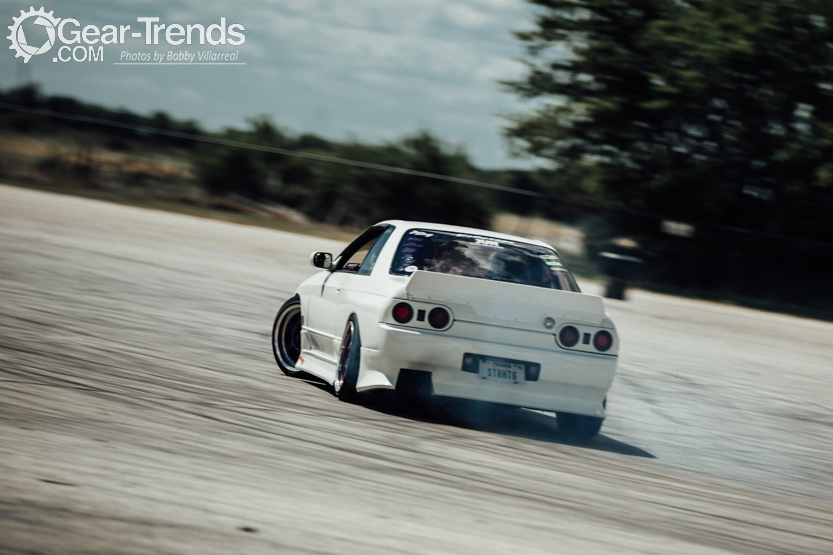 Scott McCourt's 1989 Nissan Skyline R32

Performance :
Emu Standalone
Denso 550cc Injector
HKS GT2540 Turbo
GTR Fuel Pump
Map Converted
LS Coil Pack Conversion
Greddy FMIC
Nismo Valve Cover Set
Greddy Cooling Plate
Spec Stage 2 Clutch
Reinhard Catback
Test Pipe
HKS Down Pipe
Cosmetics :
Dmax Ver1 Body Kit
Carbon Fiber GTR Hood
GTR Headlights w/ Grill
Rocket Bunny Wing
Upgraded HIDs
Interior :
Bride CF Bucket Seat (Driver)
GTR Front Seat (Passenger)
NRG Quick Release Steering Wheel
Nismo Cluster w/ LED Swap
Crown Royal Shift Boot
Rollers :
Volk GTP 17×9 +23 offset
ATR Sport 215/45/17
Stiff Stuff :
Cusco Coilovers
Cusco Front/Rear Strut Bar
Gktech Dual Z32 Brake Caliper Setup
Slotted Rotors
Project Mu Pads
Gktech Steering Rack Spacers
Gktech SS Braided Hydro E-brake Lines
Endless SS Brake Lines
Sounds :
CD player w/ Bluetooth
Shout Outs :
I'd like to thank my wife Courtney for her support and understanding. And a shout out to all my friends from Japan over at Ys Garage and at KR Motorsports here in the U.S, and lastly my neighbors Zach and Cory….and before lastly…..hahahah; Ryan and Kyle for all their knowledge and help throughout the years!!
————————————–

Photos and Words by : Bobby Villarreal