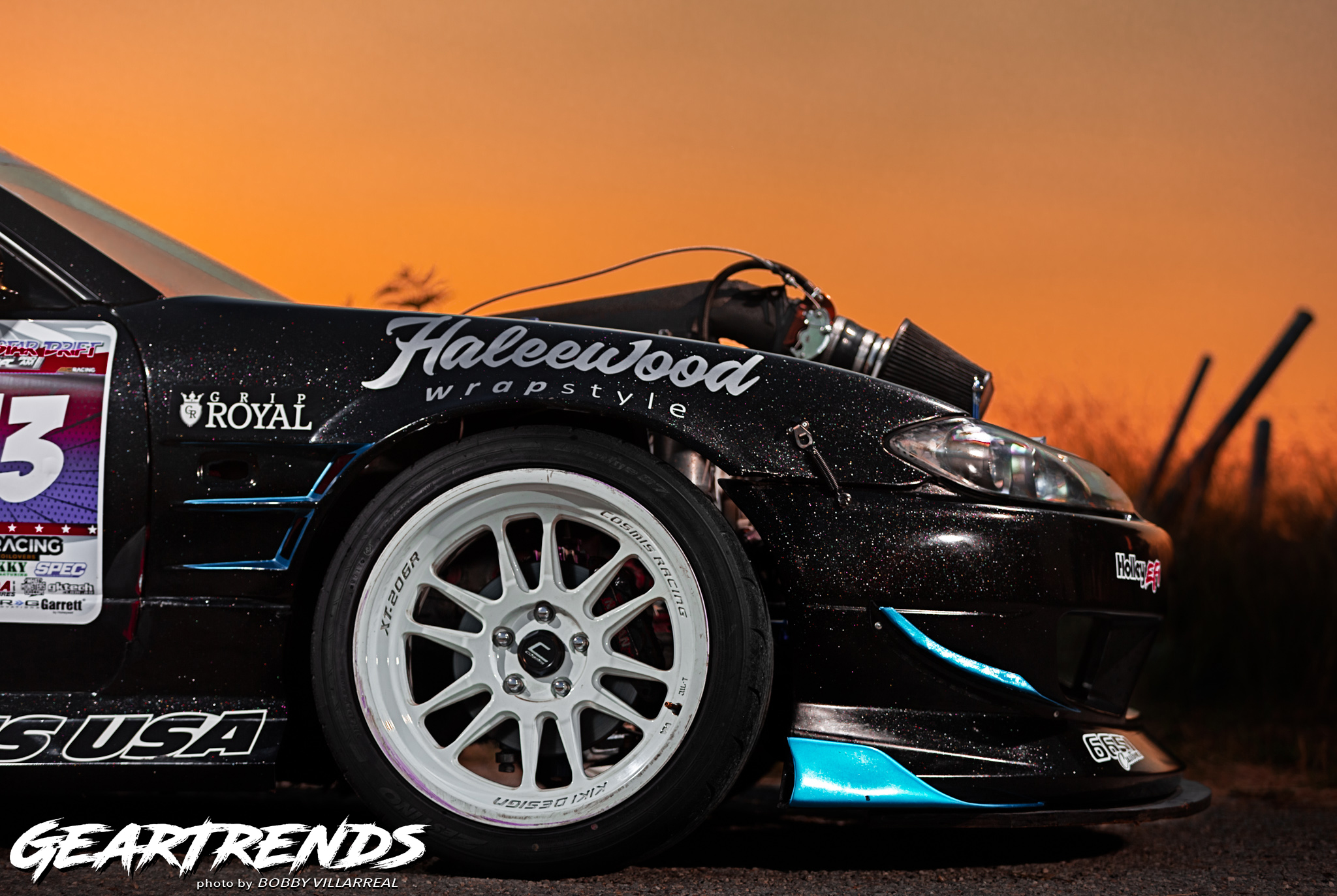 ________________________________
Apparently 2016 was a good year for me. I went out to more events back then, and I was starting to shoot something I had just started getting into- drifting. I guess if you want to get technical late 2015 is when it started, but I hate odd numbers so we'll kinda just yaknow, round up. The Lone Star Drift event in Houston was one of the first places I got to shoot anything like this- and at the 2016 Round 1 event, I saw Joshs' S14 for the first time. I know – I know, "you still dont' know anything, this car isn't even a S14" – obviously. But as some of us know, some cars don't stick around forever, and sometimes a good deal comes along that you just can't pass up – no matter how many long nights might be in store for you.
________________________________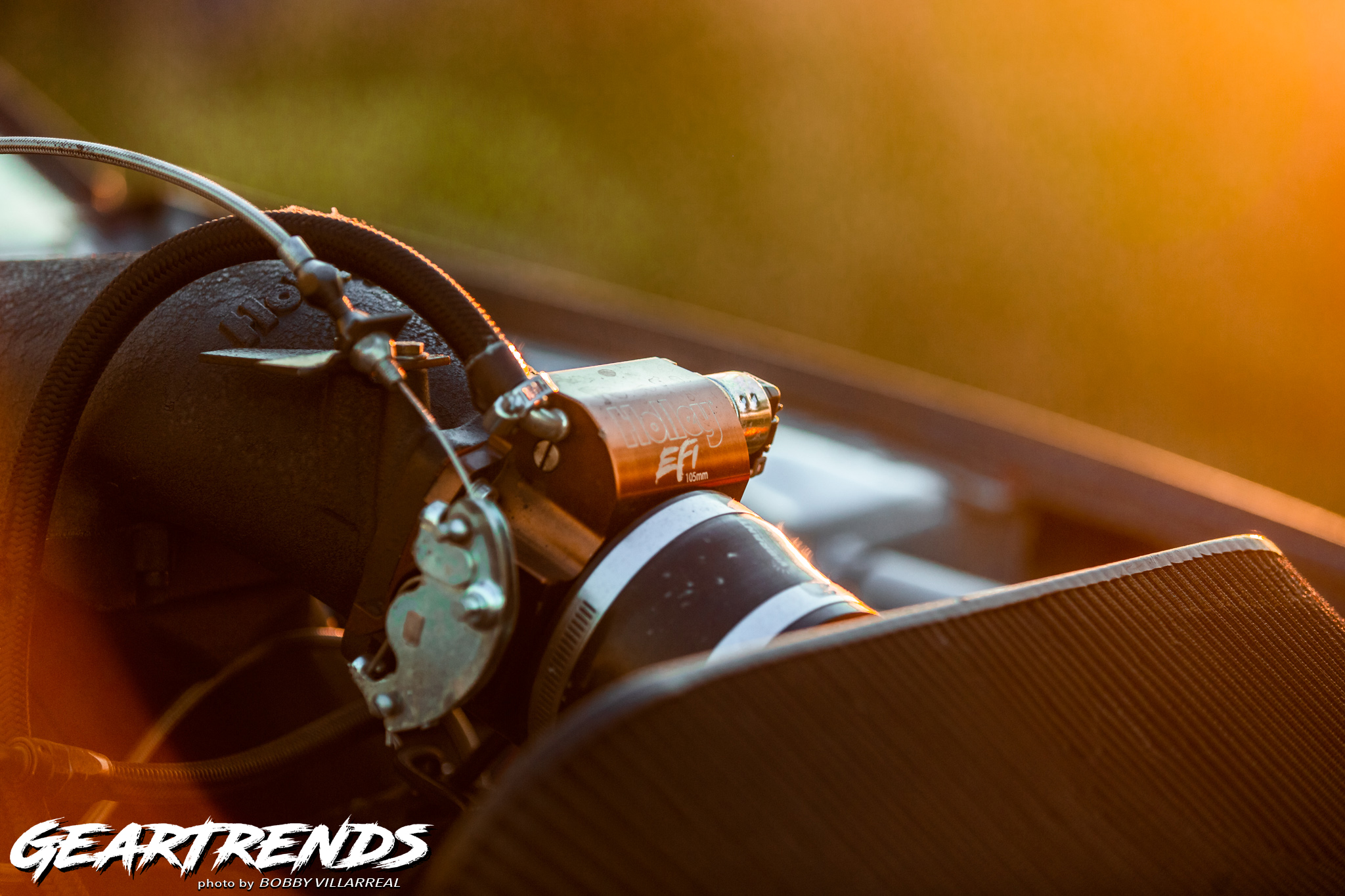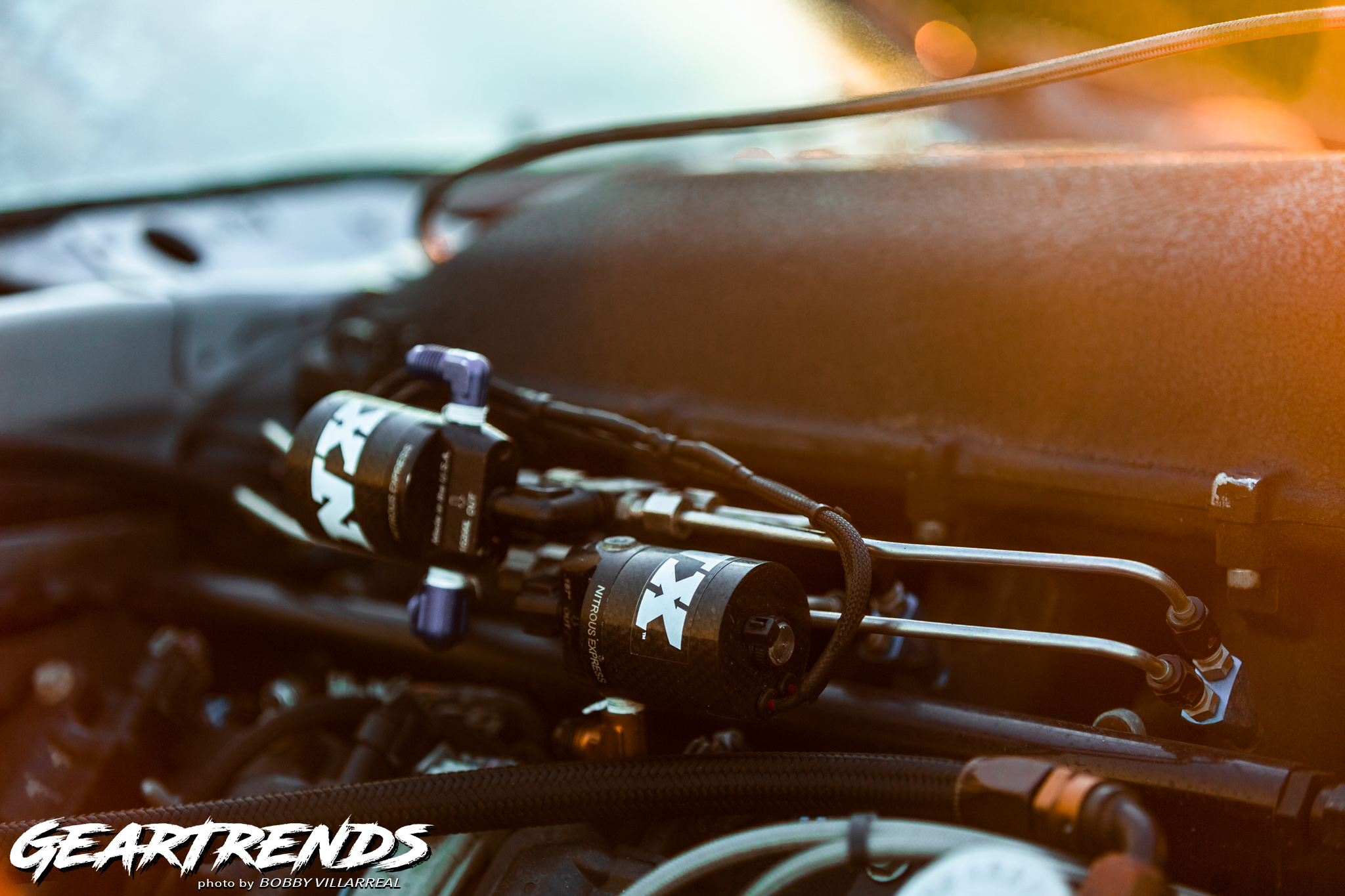 ________________________________
Things seemed to be lining up perfectly for this trip up to San Antonio. I wasn't working weekends anymore, one of the guys was getting his car ready to get out there and have some fun, and that meant the rest of us made sure we could go out there with him. When all the plans seemed confirmed I reached out to Josh to try to get the ball rolling on setting up this feature shoot. I knew I was gonna be revamping the site as soon as we got back home from the trip, I knew I wanted that Club Loose Texas event to be the first coverage article to go up, and I knew I wanted this car to be one of the first features as well. So the day started off pretty hot out there on track, if you want to check out coverage from that event, click here. After several bottles of water and getting covered in dirt and tire, we got lucky and had one of those great Texas sunsets, and before the S15 drove out to get back on track- we found a great little spot so we could start shooting
________________________________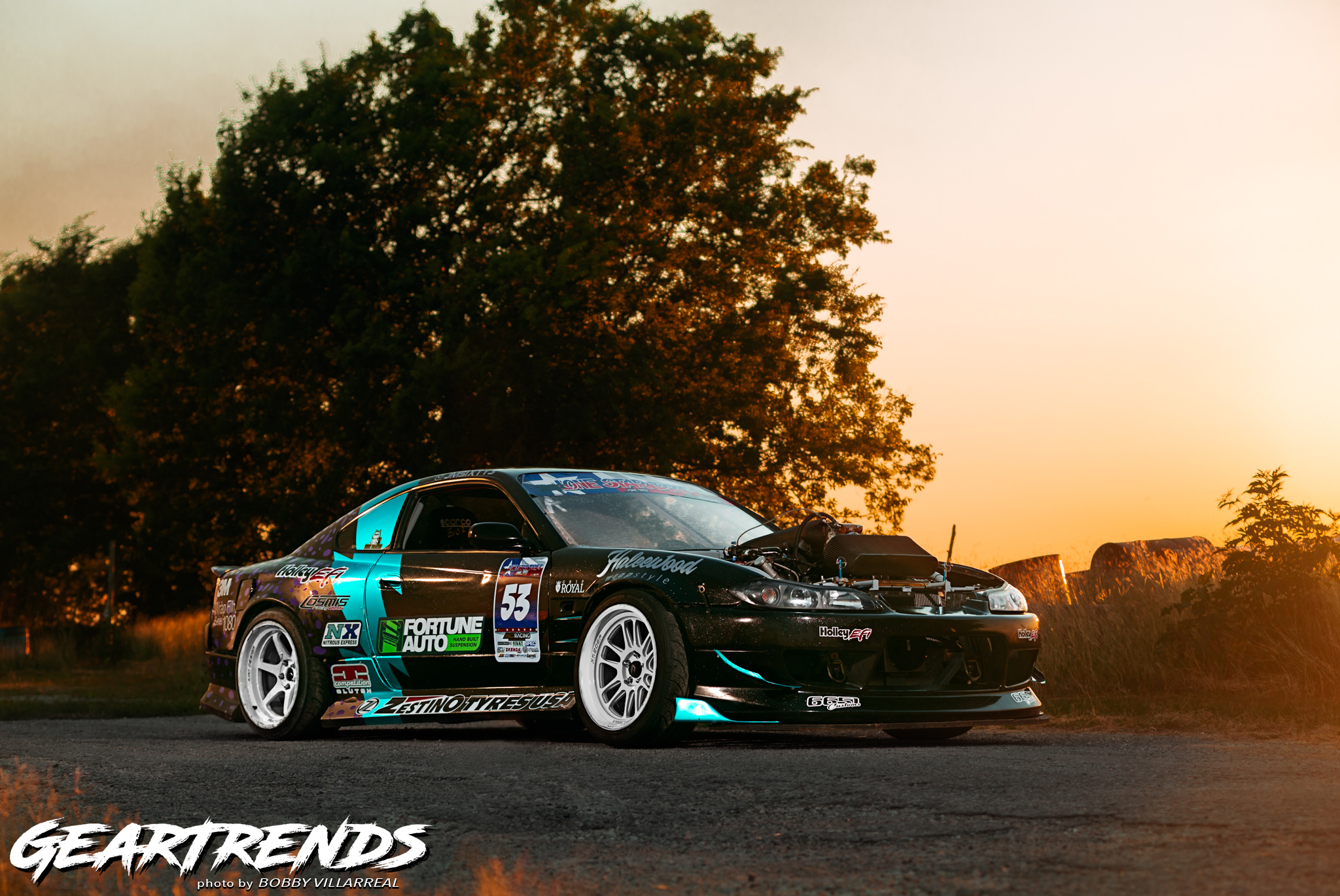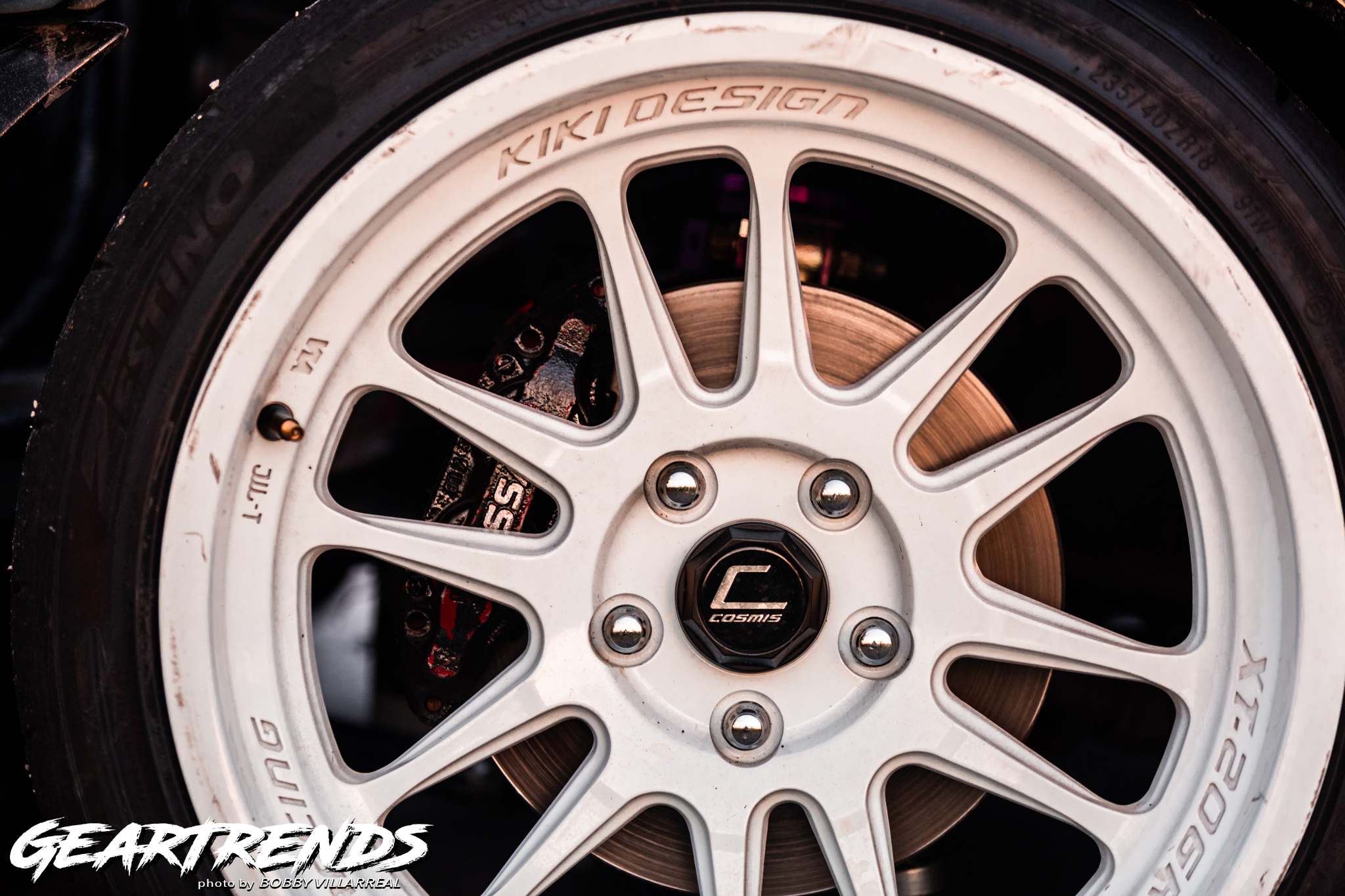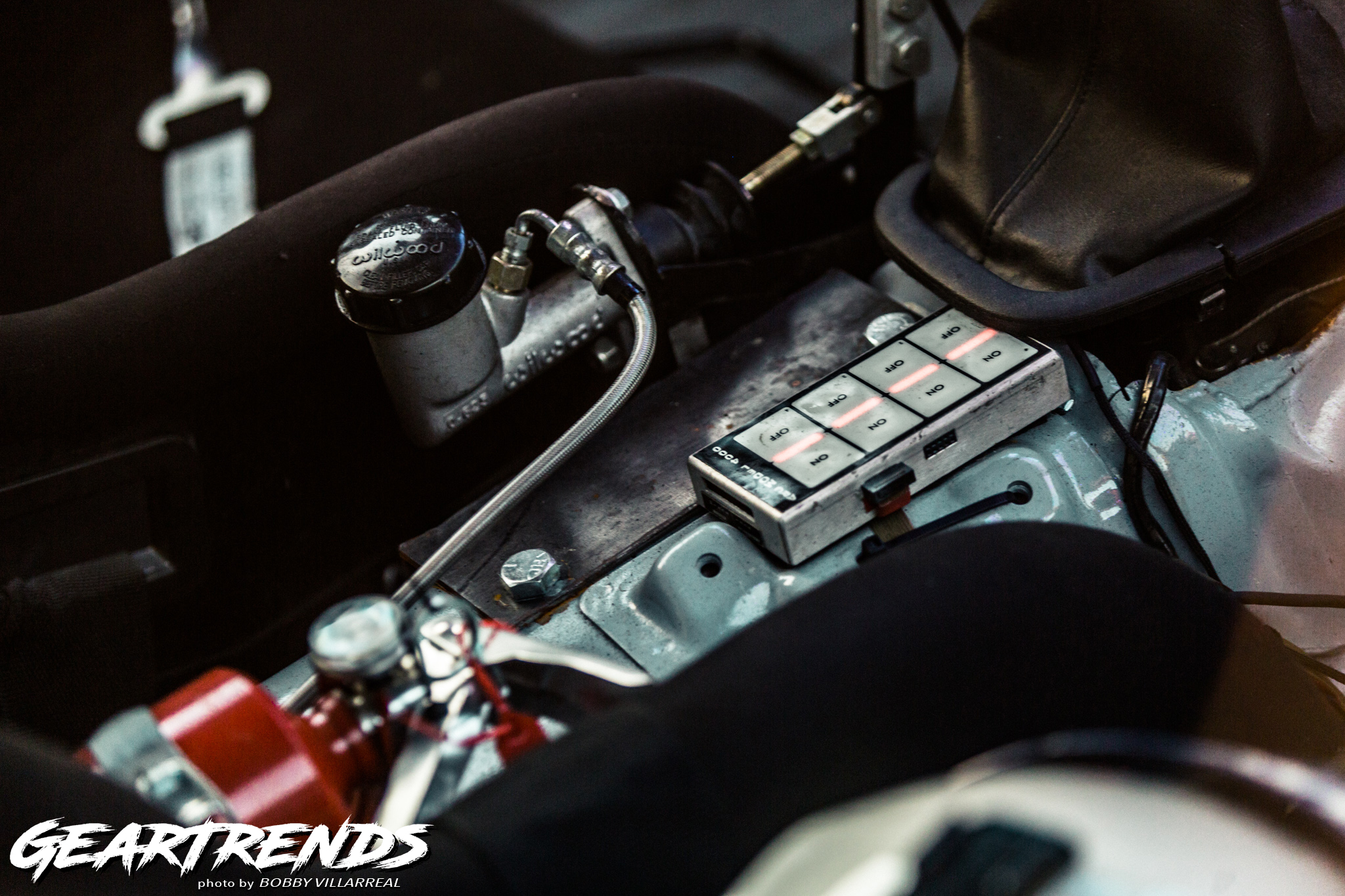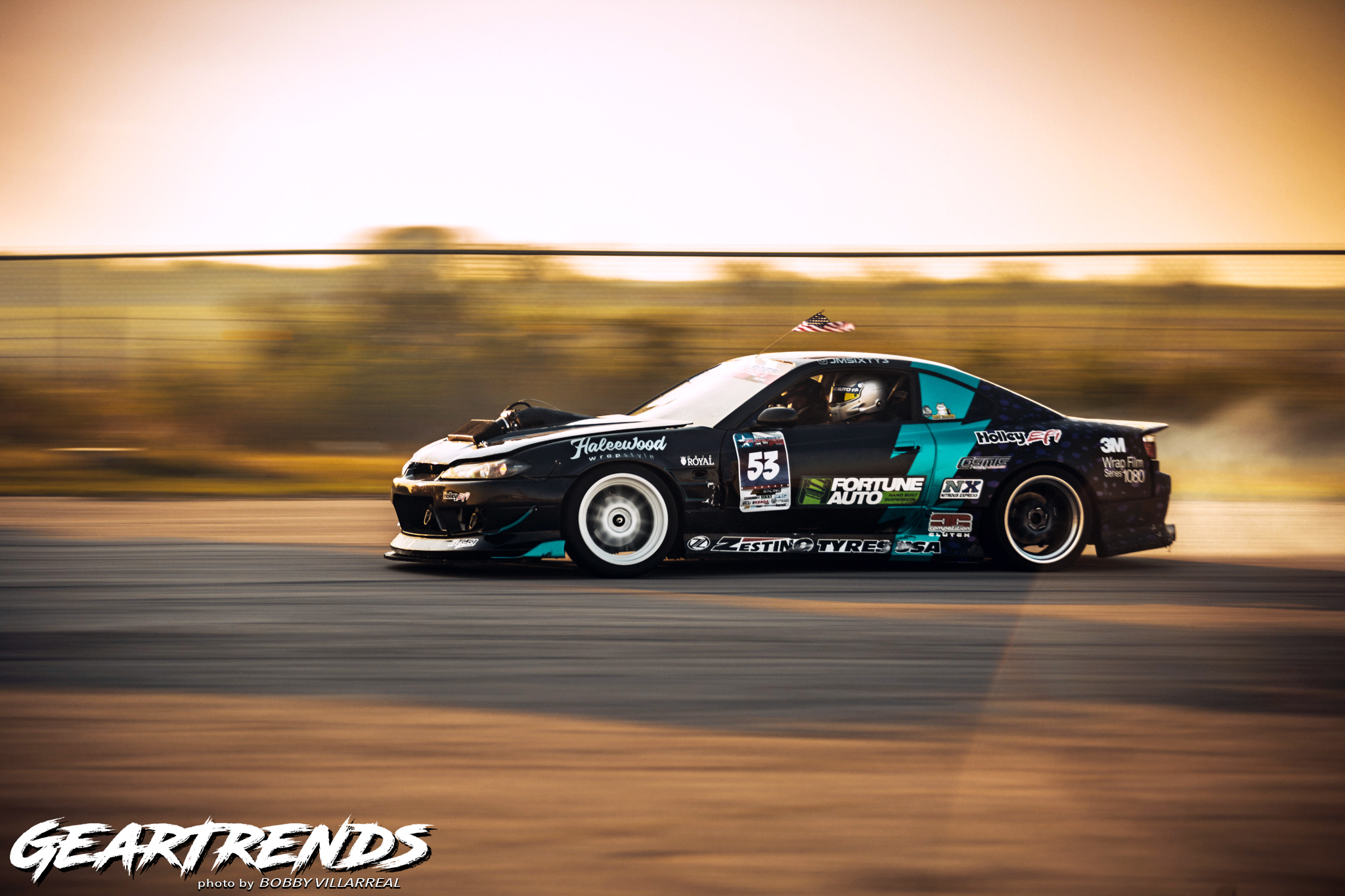 ________________________________
Yeah, I did say "we" got to shooting, there's a team now y'all. No but seriously, I finally got my friend Ernie to jump on board after all these years. Actually, I think all I had to do was honestly ask him…funny how that works. I also had Eddie there with us, he's helped me light up a few cars so the guys got the gig down. We all had a "job" to do, and every so often I know I would stop what I was doing so I could really look at what we had in front of us – and I don't blame the other two for doing the exact same thing. Every part of this car serves a purpose, as most cars that get built to go on track do, yet this car still has a little something more. If you find yourself standing dead center in front of the S15 you'll know it means business thanks to the fully built LS7 peeking out from the hood with it's High Ram Manifold and 105MM throttle body thanks to parts provided by Holley. But once you take a few side steps to view the rest of the car you'll definitely get a sense of the "business up front, party out back" vibe- wait, are we still even saying that these days? Thanks to some wheels by Cosmis Racing and a custom wrap thanks to Haleewood Wraps – the cars true personality beings to appear.
________________________________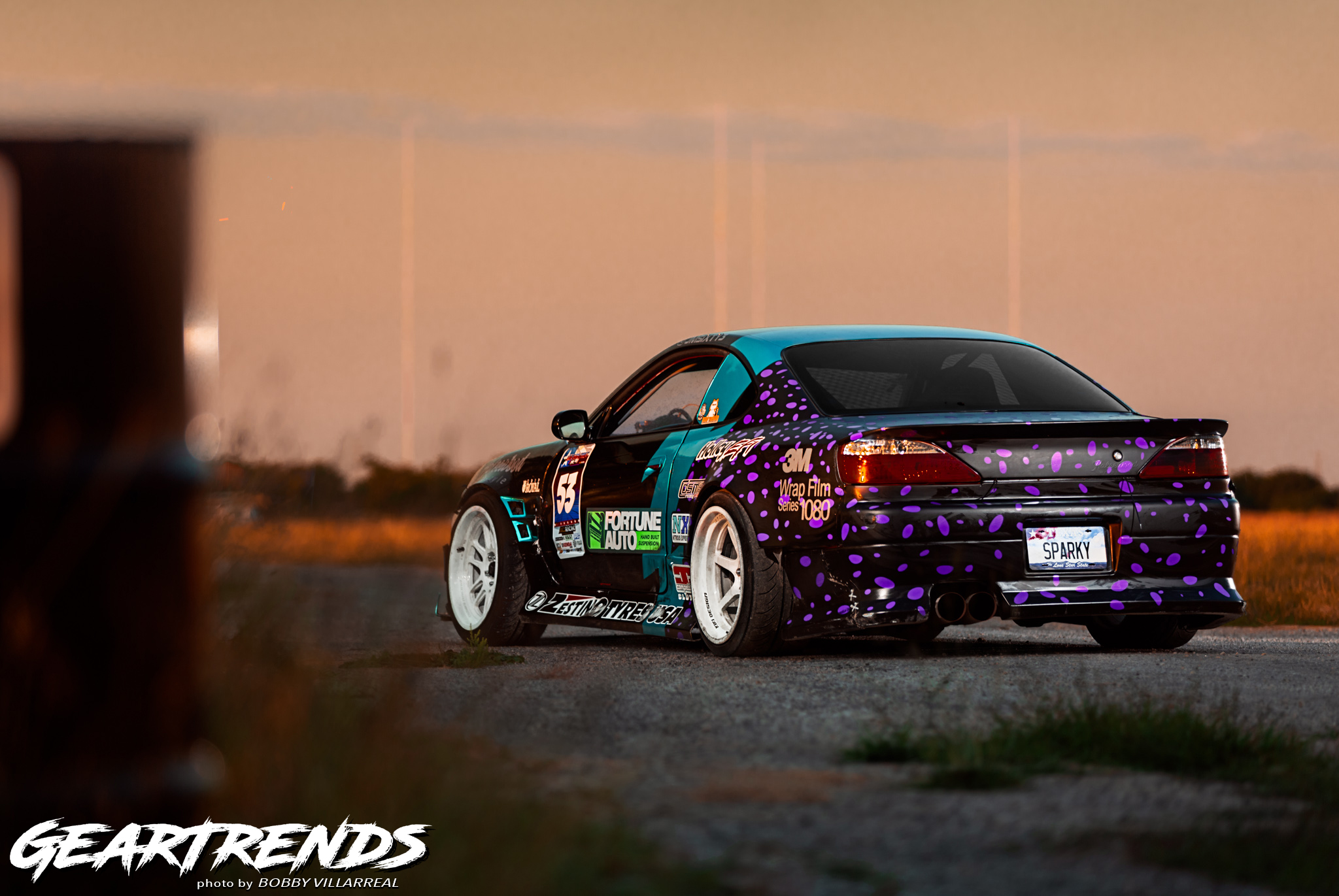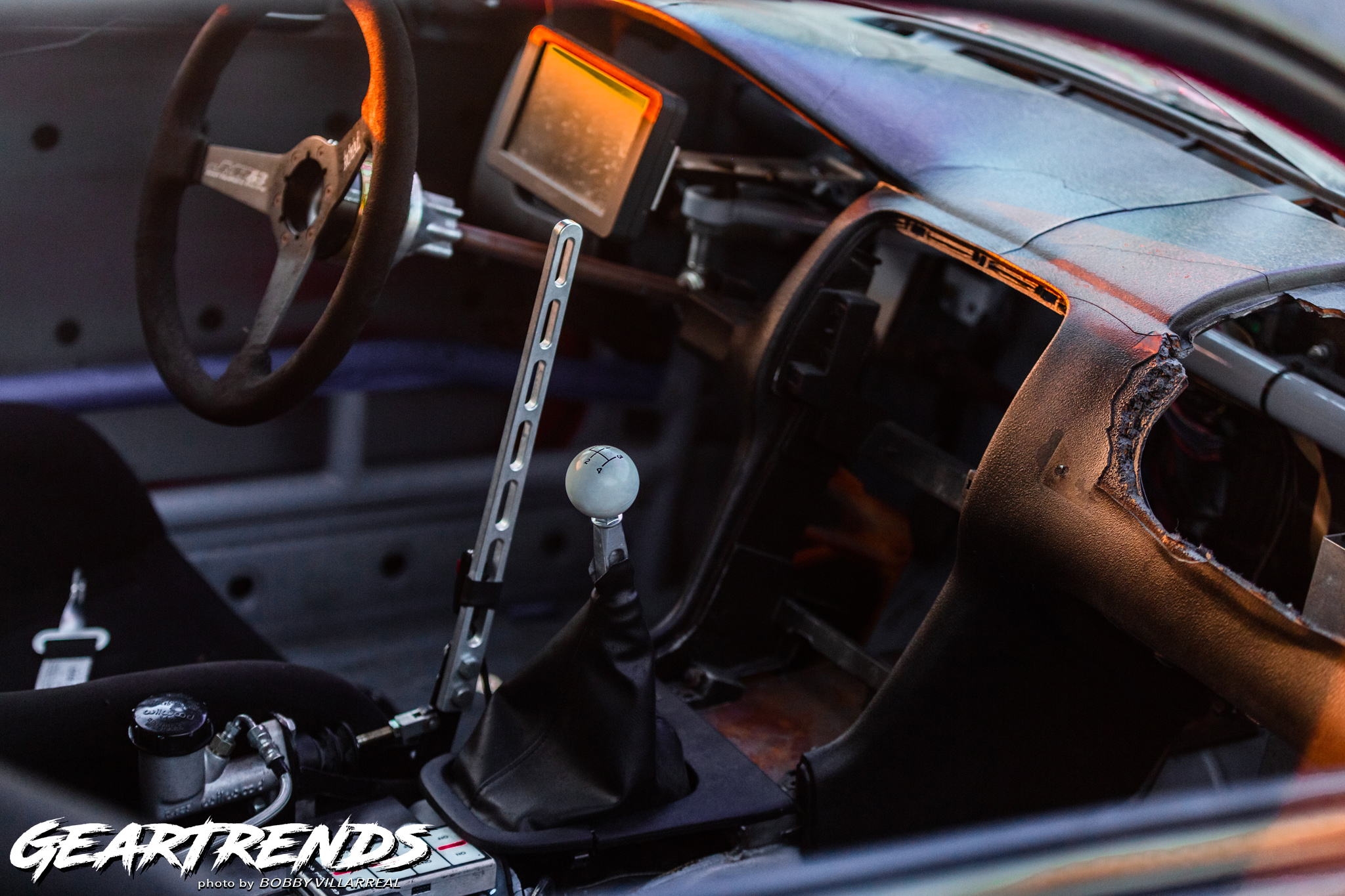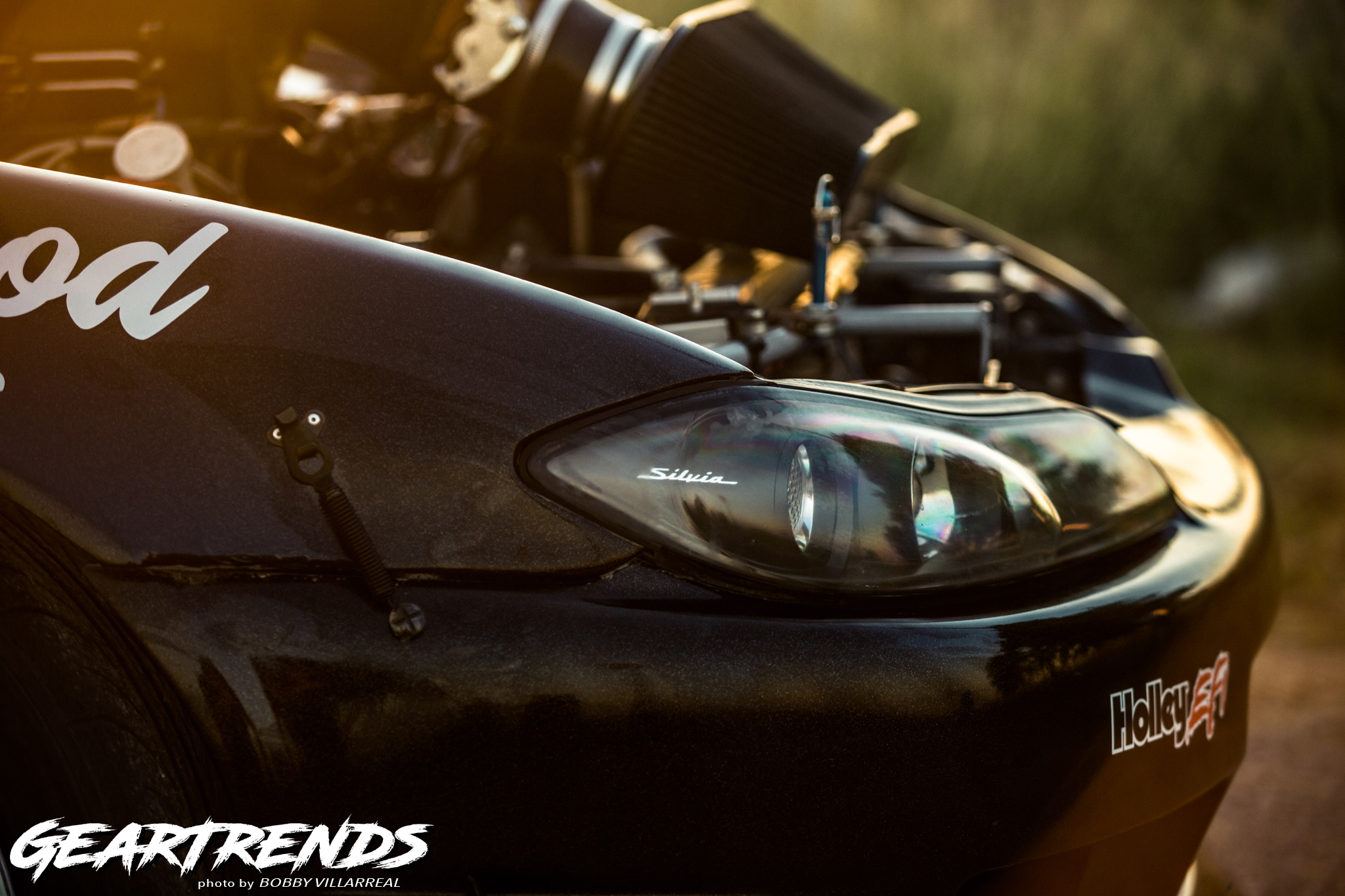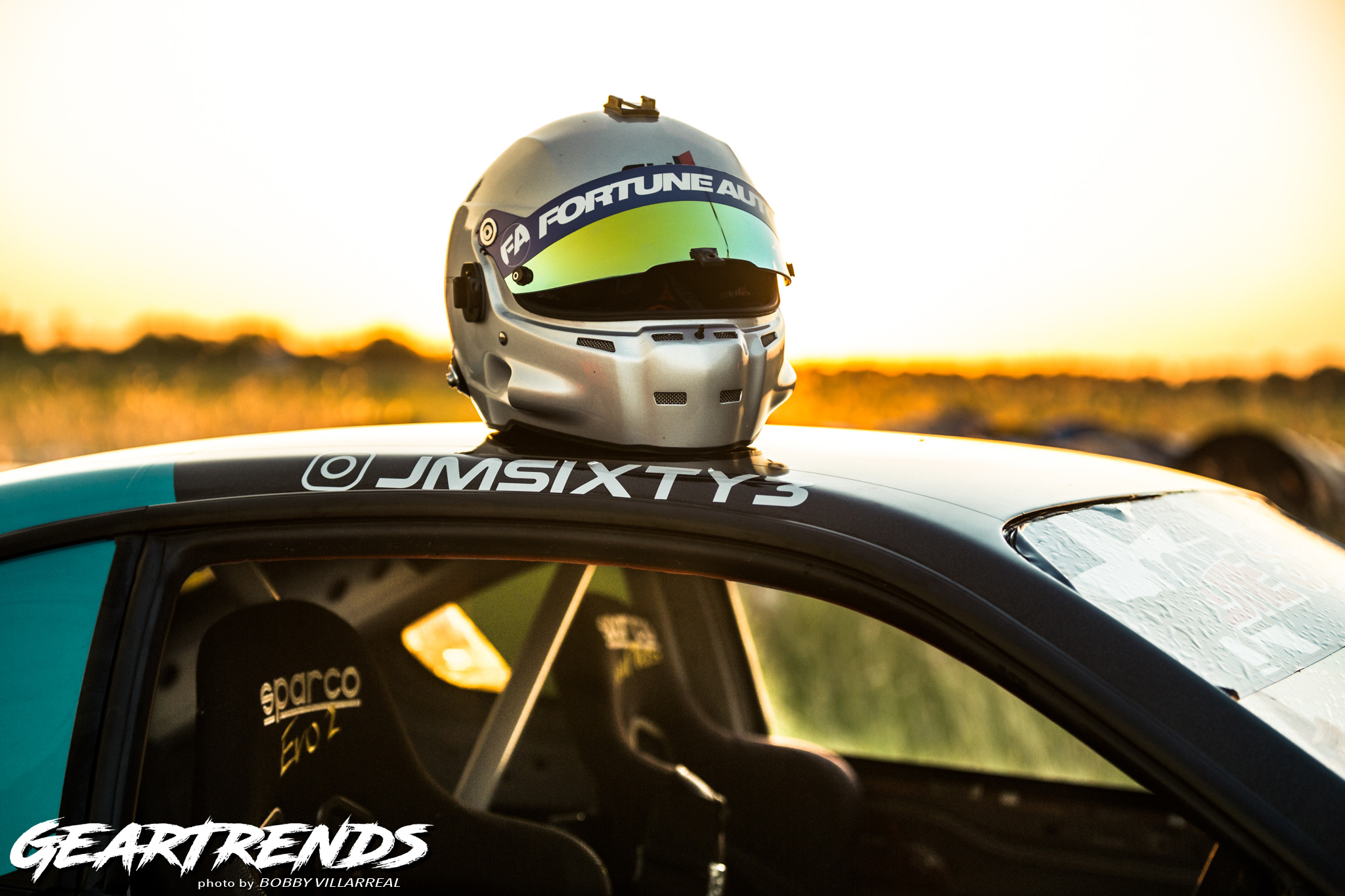 ________________________________
By the time I knew it, the shoot was over- although thankfully that had to have been one of the longest sunsets I've ever experienced. We finished packing up the gear and Josh took the car straight to the grid area of the track to line up. For the next hour or so the S15 was out there doing what it's supposed to do, and for the first time here at Gear-Trends, we can actually show you exactly what that means. Thanks again to the Club Loose Texas guys for putting on a hell of an event, and to Josh McGuire for making time for us to do this. See you guys at the next event!
Josh McGuire's 2000 Nissan Silvia Spec
Performance :
LS7 Fully Built by SparkyBuilt
Callies Crank
Callies I Beam Rods
Wiseco Pistons – 13:1 Comp
Comp Cam GX5 Grind
Comp 660 Dual Valve Springs w/Titanium Retainers
1.7 Rockers
A.R.E Dry Sump 4 Stage
Holley EFI NP
Holley High Ram Manifold
Holley 105mm Throttle Body
1 7/8 Headers by SparkyBuilt
ARP Fasteners
Nitrous Express 100 Wet Shot Direct Port System
Walbro 480 Fuel Pump
Runs on 110 Fuel – E85 Setup coming soon
Mishimoto X Flow Radiator
Flexlite Slim Line Fans
Oil Cooler
PowerSteering Cooler
Fuel Cooler
GsR Dog Box Transmission
Tilton Clutch Master Cylinder
Comp Clutch Triple Disk 7 1/4 (NASCAR Style)
Strange Engineering Chromoly Driveline
Winters Quick Change
Driveshaft Shop Axles (1000hp Rated)
Cosmetics :
2F Super Duff Body Kit
Dmax Wing
Custom Wrap by Haleewood Wraps
Interior :
Sparco Evo Seats
Crow Harness
ARC Switch Panel
Grip Royal Steering Wheel
Sparco Quick Release
Holley Dash
Rollers :
Cosmis Wheels
Stiff Stuff :
Fortune Auto Dreadknot Coilovers
PBM Limit Break Front Angle Kit
SPL Rear Arms
Z32 Brakes
Z32 Rear Calipers
Wildwood .0625 Hydro Master
————————————–
Photos and Words by : Bobby Villarreal
Filmed and Edited by : Ernest January